Jumping off of its pages with a striking art style, juicy stories and a powerful heroine that demands respect, Wonder Woman by Brian Azzarello and Cliff Chiang rocked my socks in a huge way. That series immediately became one of my favourites and converted me into a huge fan of the character. I have since tried to track down more Wonder Woman content by other creators, though none of their works have captured my imagination like Azzarello and Chiang.
I wish they could have stayed with the Amazonian princess forever, though their run concluded with issue #35. Picking things up at issue #36 is Merideth and David Finch. Based on their debut outing, are we in for a new Wonder Woman dynasty?
With the threat of the First Born taken care of, Wonder Woman finds herself spread very thin. She's an active member of the Justice League, the queen of Paradise Island, Superman's lover and the God of War. Due to the pressures of each hitting her at the same time, she's starting to crack.
I can see how all of those responsibilities could take a toll on a person. However, I struggle with the Finch's execution of that concept. Throughout their debut issue, Diana comes off as whiny, weak and emotional. It's not that she can't be any of those things, but they're so far off-voice that it doesn't even feel like I'm reading a Wonder Woman comic anymore.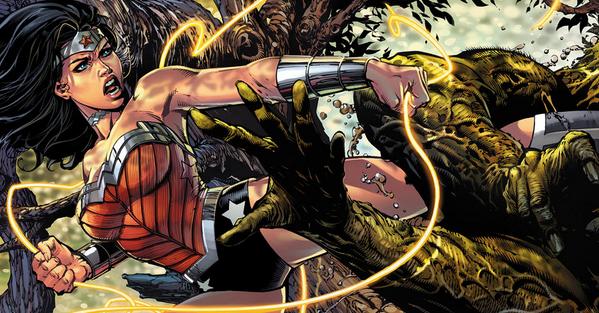 Worse yet, there's a scene in which she attacks Swamp Thing in a horribly misguided attempt to dole out justice. Wonder Woman may be on edge, but is she dumb enough to dropkick a fellow superhero that happens to be standing at the scene of the crime with no further evidence or reason to attack? I refuse to believe so.
I'm fine with people putting their own spins on a franchise, and realize that I've only read the first issue. Having said that, Azzarello and Chiang floored me with their debut outing. Wonder Woman #36 not only failed to impress me, but it also upset me by how off-brand it felt. They still have time to turn things around, but I won't be there to see them right the ship. If they eventually do turn the corner, let me know and maybe I'll give them another shot.

Buy Wonder Woman Vol. 6: Bones Now From Amazon.com