[UPDATE: Seeing a lot of confusion in the comments regarding where I toggle the settings. I use these cameras with my OBS setup, so I make all the changes within OBS. If you're not using OBS, you can try Logitech's webcam software. Admittedly, my experience with Logitech's software is awful and I quickly deleted it when it wouldn't give me the level of control I needed. However, if you're not using your camera within the context of streaming or video recording, it might be your only option.]
The Logitech C920 is a great starter webcam. The Logitech BRIO is arguably the best webcam on the market. Even so, I noticed issues with my image with regards to my skin looking washed out and my overall image looking a bit grainy.
Turns out that both of those issues can be fixed by getting more hands-on with the camera's settings. In case you're looking to squeeze more out of your Logitech webcams, check out these tips!
1. Manually set your white balance
By default, both Logitech cameras appear very washed out. In your settings, uncheck auto white balance and find a setting that best matches the colours of your skin and your environment. You might still need to add additional colour correction to get it perfect, but manually tweaking your white balance should get you way closer to an accurate image. The above video shows how much more accurate your image can look with better white balancing.
2. Manually set your exposure
Exposure controls the amount of light going into your image. The challenge with the Logitech cameras – particularly the BRIO – is that its auto exposure tends to blow out the image while also struggling to maintain a consistent picture. Worse yet, the higher the exposure, the more the camera lags!
On both cameras, turn off auto exposure and lower it to help create a clearer picture. For me, the magic number is -6, with anything at -5 or up causing lag. If you have the slider that doesn't show numerical values, slide it downward and make note of your frame rate relative to the darkness of your image. What you may notice is that your picture gets much darker as you reduce exposure. This is where tip #3 comes in.
3. Turn off RightLight or Low Light Compensation
RightLight or Low Light Compensation automatically brightens your shot if you're broadcasting from a dark room. While it will brighten your image, it can add a grainy look while also adding more processing strain to your camera. Turn these off. If you need to adjust the brightness, manually raise the gain slider until you get it to where it needs to be. That said, the best way to adjust brightness while maintaining image quality and minimizing strain is…

4. Use lots of light
All cameras benefit from having as much light as possible. In the case of Logitech's webcams, they need a lot of external light if you want to get the absolute most out of them. Otherwise, you're relying on the camera's auto settings that distort the image and add lag.
Ideally, you have LED panels or photo-studio quality lights aimed at you from multiple angles to brighten your face and eliminate shadows. If you don't have the luxury of leveraging studio quality lights, fear not! For daytime creators, take advantage of the sunlight near a window. You can get also get away with strategically-pointed desk lamps or other light sources in your house. If the light emitting from your lamps is too bright, you can use diffuser paper, sheets, or plastic tablecloths from the dollar store to soften it. Experiment with any light sources you have in your house before investing in anything else.
---
Wish I had known this when I bought my first streaming camera in 2018, but it's better late than never! These tips have helped me get a much better picture out of my Logitech webcams and they just might help you too. Good luck!
---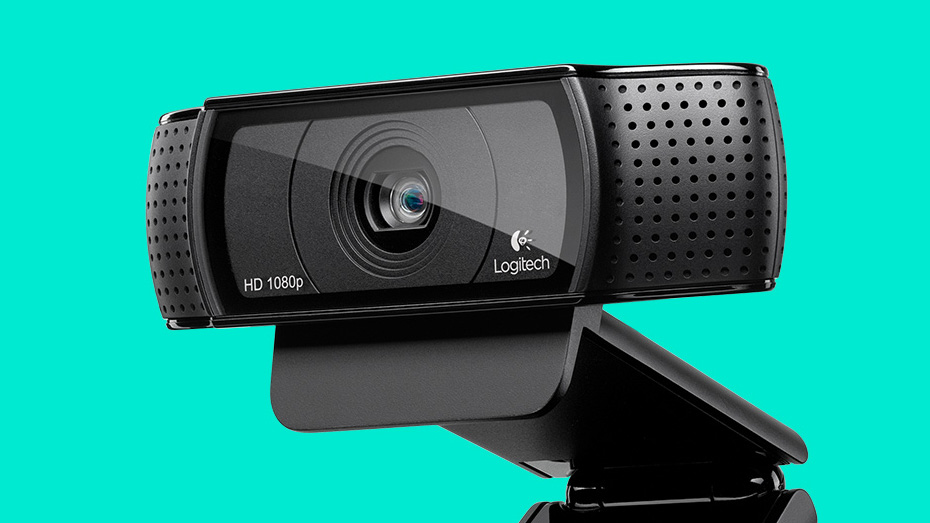 Buy the Logitech C920 Now From Amazon.com
[Purchasing through this Amazon affiliate link gives me a small commission without adding any extra cost or effort to you. Thanks for your support!]