It goes without saying that video is a wildly important part of any modern content mix and has been for years now. Will be the first to admit that I've been behind the curve in this regard. Though I'm a long ways away from my early days of recording my screen with a webcam, there's still much work to be done in order to get my output to a place I'm happy with.
While we're here, let's list off what's been done and what is still a work in progress.
I stumbled upon a "new" computer
My entire push towards better video largely hinged on my ability to upgrade from the dated laptop I've been using this whole time. Though my desire for one was high, I simply did not have the funds to drop the coin required for a PC good enough to stream.
Luckily for me, I didn't have to pay. As part of my office's move to a new location, our IT team was clearing out computers. I managed to get a desktop from the dev team, which features a pretty decent processor, graphics card, and a solid state drive. Not really sure how well it works as a gaming PC, but it seems to work just fine for streaming, recording, and video editing.
Getting this computer has pushed my timelines forward and I'm really glad to have it!
I received a new desk as an anniversary gift
With a new PC and an extra monitor to account for, my existing desk simply wasn't going to cut it anymore. For our anniversary, my wife gave me a wonderful gift in the Fredde desk from Ikea. Specifically designed with gamers in mind, it comfortably accommodates my PC, multiple monitors, multiple consoles, and more. It's a great gaming and work space for today and for the future.
I borrowed a webcam
Not long after I received the computer, I took it over to my coworker's place for him to see if there was anything I needed to do to get this computer up and running. He happened to have an extra webcam and he lent it to me. While I'd rather not show my face, it's pretty much a mandatory at this point, so having the ability to do so is a huge upgrade.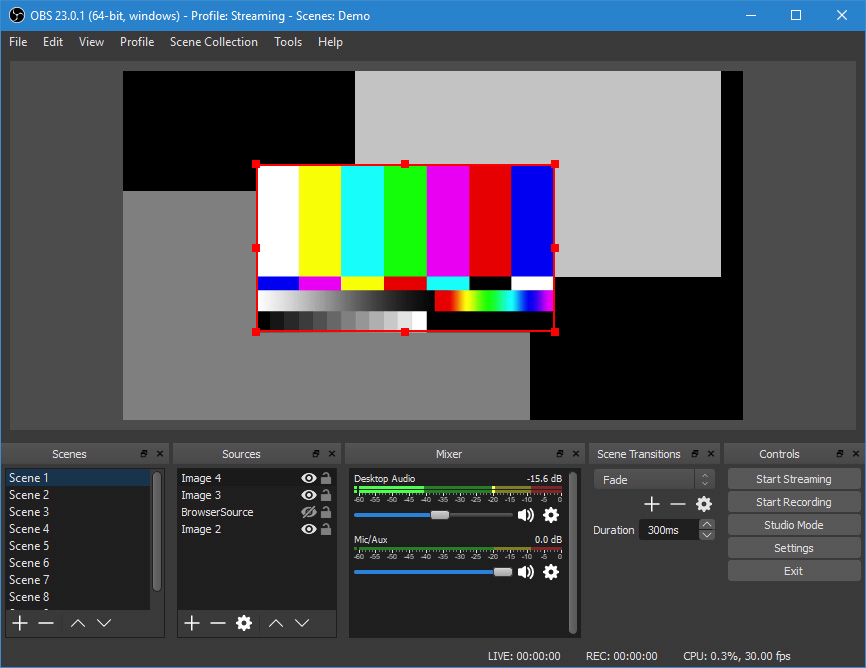 I got OBS functioning
Video capture software was a huge problem on my old laptop. OBS frequently malfunctioned, from bad clarity to frequently dropping frames. The only software that worked was the Elgato software that came with the capture card. Unfortunately, I ran into compatibility issues with newer versions of the software, dooming me to an out-of-date version that was light on features and barely functional.
With the new computer, OBS runs like a dream. I can easily tweak elements of my broadcasts to look and sound just right, as well as the ability to transition between different views. I still don't have much in the way of graphic design skills, but at least I can make a view with gameplay, my face, and callouts to my website and social channels.
I ordered a composite to HDMI adapter for retro gaming
Most recently, I decided to take steps towards being able to capture video off of my retro consoles. After numerous failed attempts to get the Elgato solution working, I decided to go for an AV to HDMI converter. With some research, I decided to go with the enKo Products adapter. There are dozens of units like this on the marketplace with brand names no one recognizes and wide differences in price, but this one seemed to be the right mix of performance and cost.
---
Over the past few months, primarily off the good will of others, I've been able to push my streaming set up forward in a way that I didn't have planned for until much further down the line. I'm glad to be in the position I'm in now, but there's still more to do.
I would like a mic
The built-in mic in the webcam I am borrowing is okay, but having high-quality audio will go a long way towards creating a quality product. At this point, I'm not looking to drop hundreds of dollars on a better solution, so I'm in the market for an entry-level mic that provides a good bang for my buck.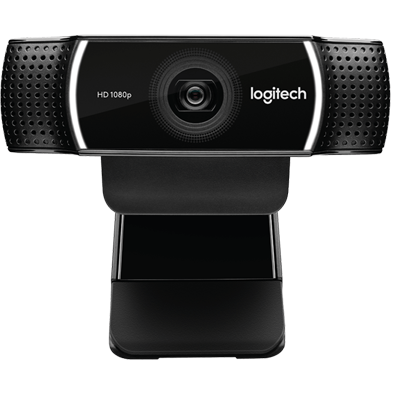 I probably should get my own webcam
Truly appreciate my coworker lending me a camera to use in the interim, but I really should get my own. Right now, I'm debating the merits between the Logitech C920 and the C922. I've also looked into devices that allow the use of DSLR cameras as webcams, but I think that solution is overkill for the time being.
I should implement streaming functions such as embedded chat
Now that I've got a base template set up, I want to start incorporating modern stream functions, such as an embedded chat, as well as actions for when people subscribe or donate. This one is mostly going to be me noodling around, but I don't expect this to be too much of a headache. Of course, I could be totally wrong and regret writing this soon.
I need better lighting
Whether it was my videos from our condo den, or my current videos in our basement, it has come to my attention how important lighting is. Odds are, whatever environment I'm shooting in isn't going to be lit in a way that makes you look my best. With my current setup, I can probably fix it at least a little bit by switching out bulbs in my ceiling, but additional lights should help my situation as well.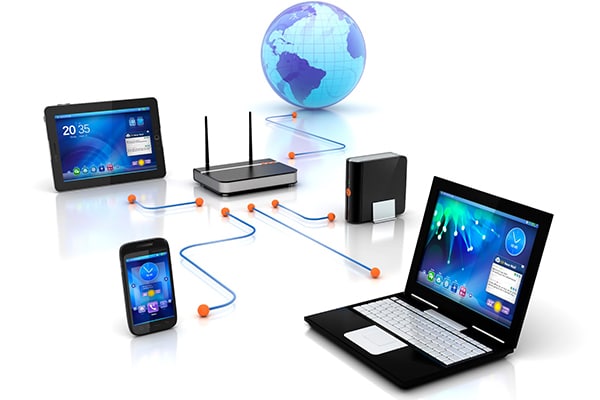 I need a better internet connection
This is my biggest technical hurdle. Since moving in with my wife in 2012, we've upgraded our internet package a number of times in order to get higher speeds and more bandwidth. In fact, we recently moved to our highest package yet as part of our move to the house. However, my internet connection cannot handle any streaming above 720p. In a world where 1080p streaming is the norm and video as a whole is shifting into 4K, this is going to be a massive hurdle going forward. At this point, I do not want to pay any more for internet than I already do. As such, I need to focus on making the best 720p content I can, even if it's not an ideal resolution.
I need a content strategy
Probably more important than all of this is a content strategy. What the heck am I going to commit to film? Much of my content is fighting game match videos, but I don't see my future there unless I become a top player. Video recordings of streams are okay, but it's hard to stand out that way in a world that has so much competition.
I won't stop making those, but I need to do something that will help me stand out while being something that I like to make. I have some ideas, and some of it is already in motion, but stay tuned for more video content from me!
I need to figure out how to do all of this while maintaining inthirdperson.com
Maybe in a different time, I would have started and stayed in video. However, I cut my teeth in writing for this site, I still enjoy writing as a form of articulating my thoughts, and the site is fairly successful in its own right. Will continue to write, but I'll have to find the time to make the video stuff better, and hopefully it's enough to convince you to check out my video work as well!
Buy The enKo Products AV to HDMI Adapter Now From Amazon.com