The hottest wrestling event of the summer took place in my neck of the woods and I was there for it! It's been almost 20 years since I last attended a WWE pay-per-view, but I was thrilled to be at the Scotiabank Arena for SummerSlam 2019! Not going to give you a thorough analysis of the show, but I thought I'd share a couple of highlights from the event!
Bling Bling
Championship belts are the ultimate wrestling fashion statement. I've been to a few wrestling shows where fans brought out their own belts, but they were in high volume tonight. I have a few kids belts, but so many people had the high-end replicas that are worth hundreds of dollars. Saw many people wearing multiple belts and at least one gentleman wearing his belt with the new Toronto Raptors championship side plates! One of these days, I'll cave and buy the first piece of jewelry since my wedding ring.
Who wants to walk with Elias!?
During the pre-show, Elias came out and performed a song just for us. He's a bad guy who uses music to mock his opponents and the fans and I love his shtick. It gets people so riled up, including my wife Steff who cannot stand him. I thought it was hilarious that he mocked our hockey championship drought, how SummerSlam sold more tickets than any Blue Jays games these days, and how he'll be hanging out with Kawhi Leonard in LA (that one stings), but he got his comeuppance when WWE Hall of Famer Edge came out and tackled him with his signature spear!
If you want to beat The Man, you've got to beat The Man!
"The Man" Becky Lynch kicked off the show with a submission match against Canadian native and Hart Foundation descendant Natalya. It was weird to me that this match would be relegated to opening the show, but they put on a solid effort and Becky made Natalya tap with her signature Disarmer!
Side note: "The Man" shirt was everywhere. Even my sister-in-law bought one! But kudos to the WWE for the Japanese Becky Lynch shirt which is very similar to Akuma's Raging Demon pose! I bought a different shirt (more on that in a second), but I may have to pick this one up someday too!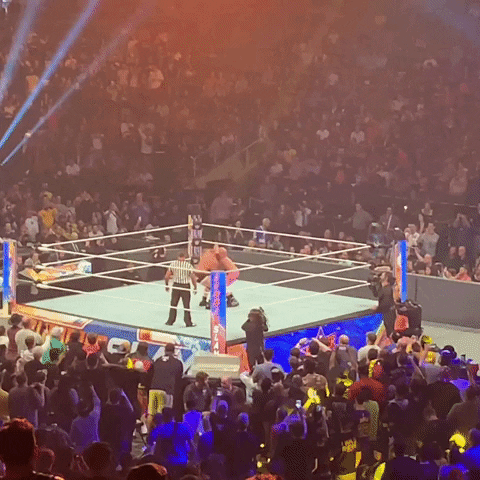 Dolph Ziggler vs. Goldberg
The younger me totally geeked out for Goldberg! Was surprised to see Dolph Ziggler catch Goldberg by surprise with two super kicks, but the third was countered and Goldberg broke Ziggler in half. Even in defeat, Ziggler continued to egg on the victor multiple times. After each taunt, Goldberg came back to the ring and pummeled Ziggler even more. It was a squash match, but having Ziggler goad Goldberg into even more action was a nice touch.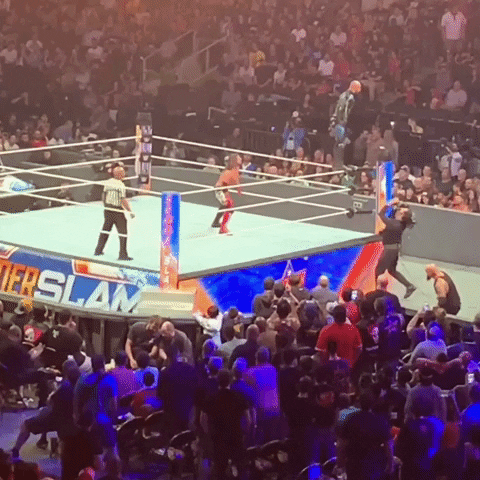 AJ Styles vs. Ricochet
On paper, AJ Styles vs. Ricochet should have been a wrestling clinic. It underwhelmed a bit, but not without Ricochet wowing the crowd with his acrobatic flips. That said, AJ got the victory by catching Ricochet in mid-air and burying him with a Styles Clash. The front flip and the catch were ridiculous!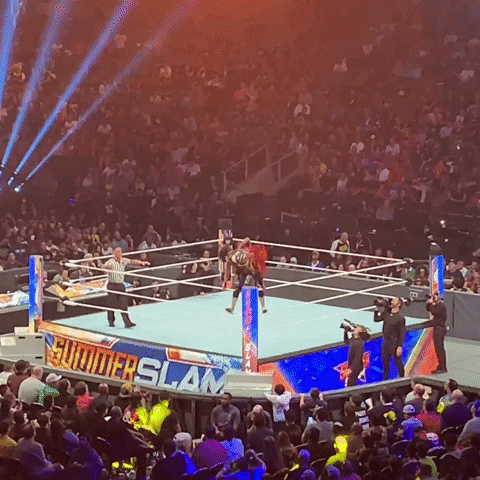 Bayley vs. Ember Moon
No offense to Bayley, but I was really looking forward to seeing her get hit by Ember Moon's insane finishing move. We didn't get that outcome. Instead, Bayley caught everyone by surprise with a massive Bayley to Belly Suplex from the top rope for the victory!
One last match for Trish Stratus
A pioneer of women's wrestling, Trish Stratus announced that this match against Charlotte Flair would be her last. Having watched her grow into a wrestling superstar in our younger days, it was an honour to be in attendance for her send-off. She wasn't able to win, but she put on one heck of a show. "You still got it!" chants rang out from the crowd throughout the match, as she proved that she could still battle with the best!
Debut of The Fiend
Bray Wyatt makes his return as The Fiend by defeating Finn Balor with the Mandible Claw. With his old character having gone stale, this new one is absolutely horrifying. Really wish it wasn't my boy Finn who had to get buried, but maybe it sets up a feud between The Fiend and Finn Balor's alter ego The Demon down the road?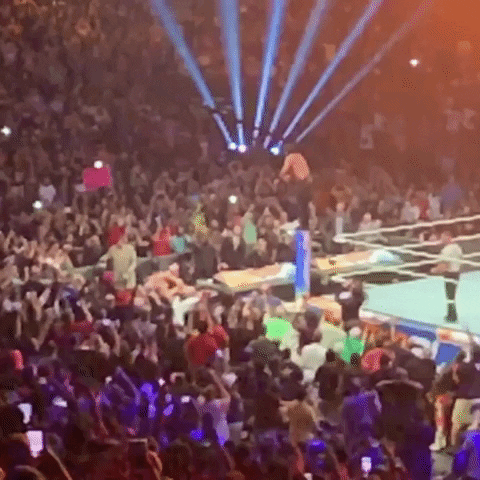 Brock Lesnar vs. Seth Rollins
What a raucous main event! Brock Lesnar matches are usually squashes, but Seth managed to make this a back-and-forth battle with hard-hitting moves and clever counters! The highlight for me was watching Seth soar off the top rope and splash onto Brock on the announcer's table.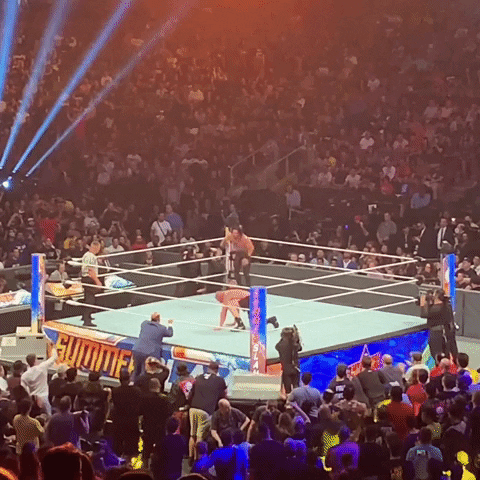 But then the ending! Countering an F5, Seth lands a super kick and finishes Brock with The Stomp for the win! I was rooting for Seth to win, but didn't expect it to happen, let alone clean! Congrats to the Beast Slayer and the new champion Seth Rollins!
Booyaka booyaka!
My all-time fave wrestler Rey Mysterio was not participating in tonight's show. However, it was an opportunity for me to get his shirt! Now that I have both the shirt and the mask, I have to do a full cosplay now, right?
We had an awesome time at SummerSlam 2019! Lots of great matches and it's always a thrill to feel the buzz in the arena. It was the best show Steff and I have been able to see together, and I'm glad that my sister-in-law Michelle and her boyfriend Jascha had a great time as well! We'll be ready for the next time the WWE is in town!
---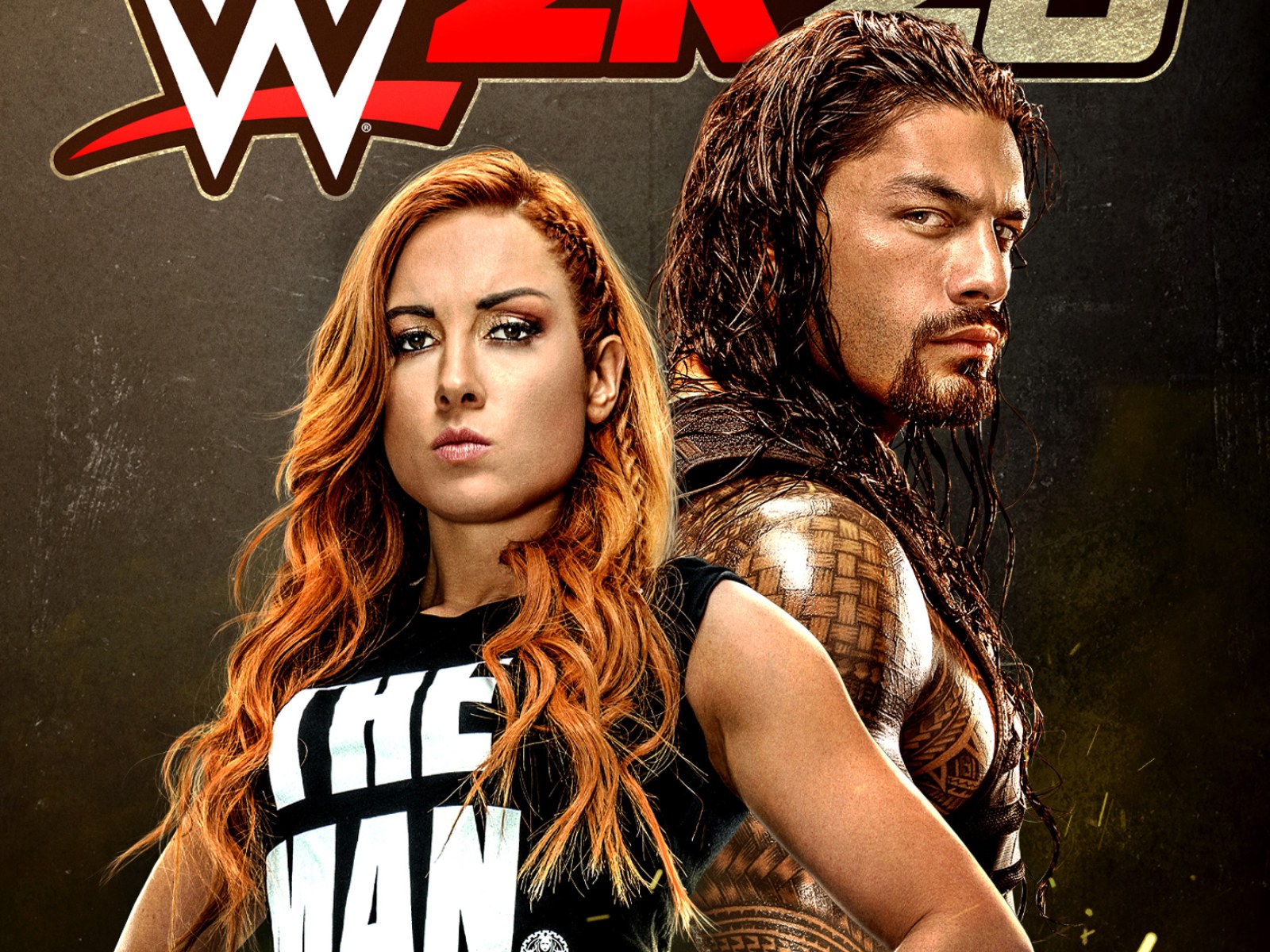 Buy WWE 2K20 Now From Amazon.com
[Purchasing through this Amazon affiliate link gives me a small commission without adding any extra cost or effort to you. Thanks for your support!]