Convention Week continues! Heading out to your first convention soon? Maybe these tips will help you get the most out of your event!
My first convention experience was a bumpy ride. Not fully understanding how everything worked, I squandered too much of my time wandering aimlessly. Though I've got convention planning down to a science nowadays, I still regret for all of the things I missed during that first Fan Expo Canada that I attended.
If you've planning on going to your first event, maybe some of these words of wisdom will help you make the most out of your adventure!
Buy tickets in advance
Tickets aren't always going to be readily available for you at the door. You run the risk of the show selling out before you get your admission. You also run the risk of paying more than you have to, since tickets may be offered at a cheaper price beforehand. Buy in advance and save yourself from the last-minute hassle!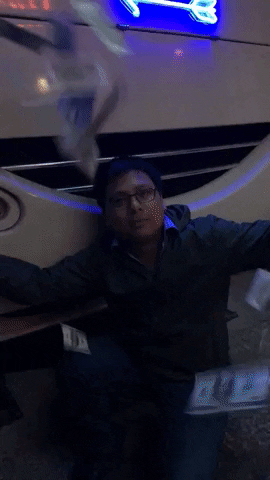 Set a budget and try to stick to it
In my day-to-day life, I'm a pretty cheap dude. But under the roof of a convention, I turn into a shopping monster. Feels great in the moment when I come home with all of these things that you can't get anywhere else, but it sucks when all of a sudden I'm struggling to buy food until my next payday.
Conventions are supposed to be fun, but don't let it negatively impact other aspects of your life. Take a moment to look at how much you have and give yourself a budget. Make sure to account for other expenses too, such as food and parking.
Also, make sure to have that in cash. More vendors are accepting payments with cards than ever, but your only guaranteed method of buying things anything is with cold hard cash. Make it rain!
If possible, pack your own water and snacks
Water fountains should be readily available at any convention you go to. Bring a bottle that you can refill and have handy wherever you go. Also, food is really expensive at these shows. Some conventions will have strict rules around what food you can bring in, but pack snacks if you can to save a few bucks while keeping yourself nourished for what will be a physically-taxing journey.
Plan your schedule as best you can, but be open to deviation
Not understanding how panels worked or where to find them during my first convention, I spent way too much time wandering the shopping areas instead. Make sure to plan out your days in order to see what you want to see. As soon as your event releases the schedule, go over it with a map and make note of everything you want to see. During most years, I can find some sort of panel, event, photo-op, or autograph session during every hour of the day that I'd want to check out.
Once you pick out all of the things you want to experience, try and carve out time for other things you might have overlooked. Somewhere during the day, you might need a moment to eat. A high-profile panel may require you to spend extra time in line. Maybe you'll want a few hours to play some new board games with your group in the board gaming area. If you don't schedule it, you may not give yourself enough time to shop. Give yourself some wiggle room for stuff like this.
Even the most well laid plans may falter. For high-profile panels that may fill up before you get there or get cancelled at the last minute, have backup plans ready. Or maybe you change your mind in the moment and want to do something else. That's okay too! Go with what makes you happy.
Be prepared to wait in line
A lot of the in-demand panels and activities have long lineups associated with them. For me, the Nintendo booth at Fan Expo Canada is notoriously rough for how long its lines can get. Make sure to bring a cable and battery pack to keep your phone charged during extended Instagram binge sessions. Make sure to use the bathroom before you get in line. Have snacks at the ready should you get peckish. Also, if you've got a portable gaming device such as Nintendo Switch, standing in line is a great time to catch up on your Fire Emblem: Three Houses file.
Dress comfortably
Your options are limited if you're cosplaying. If you're not, wear comfortable clothes and shoes! The latter is key, as you're going to walk a lot. Your body will wear out very quickly if you don't have comfortable kicks on. Take care of your feet! Also, if the venue tends to run hot or cold, dress accordingly, or give yourself the option to adjust your outfit on the fly, such as being able to store a sweater in your backpack.
Bring bags/other items that will help you carry your purchases
At Fan Expo Canada 2019, I got caught off-guard by an amazing piece of X-Men art by legendary artist Scott Williams. Bought it the instant I saw it. Great! But…how do I carry this thing without bending it for the next…10 hours?
Having bags and storage solutions for the things you're going to be helps tremendously. I ended up buying a hard plastic sleeve that I'll use for the next event along with a large enough bag to carry it. You may not know what you're going to buy that day, but be as prepared as you can!
Ask cosplayers for permission to take their photo
See someone in an incredible outfit and want to snap a photo? Please ask first. Just because a cosplayer is dressed up doesn't mean that they're comfortable with you taking unsolicited photos. It might be intimidating to ask, but taking unsolicited photos is worse for you and everyone else involved.
---
If you've in the midst of planning your first convention trip, I'm excited for you! Hope these tips can make a positive impact! And for those who are convention veterans, do you have any tips to add?
---
Buy Luigi's Mansion 3 Now From Amazon.com
[Purchasing through this Amazon affiliate link gives me a small commission without adding any extra cost or effort to you. Thanks for your support!]