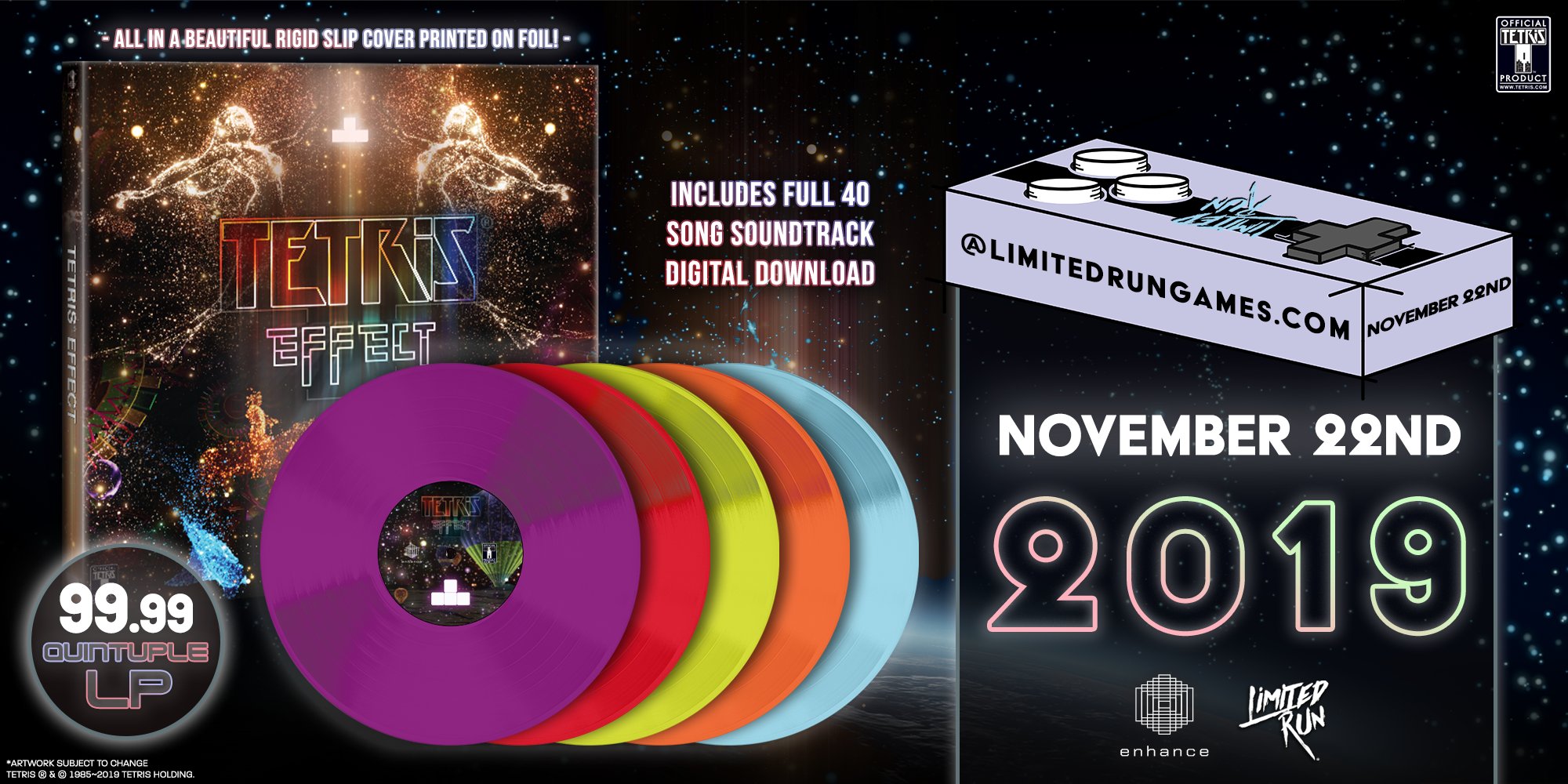 Ermahgerd!
At long last, the Tetris Effect soundtrack soundtrack is finally seeing the light of day. Limited Run Games gets the honours, releasing the music as part of a 5-LP bundle along with a digital download code. Pre-orders begin on November 22, 2019. You can also invest in a limited edition print of the game with a reversible cover and special gold foil highlights.
Not having this soundtrack at launch in any format felt like a massive misstep considering how amazing its music is. That said, it's great to see the music finally formatted for consumption outside of the game. Can't justify buying the vinyl set, but would be okay with purchasing just the digital download code.
As an alternative to purchasing this soundtrack, consider giving Tetris Effect a shot. A lack of multiplayer does hurt the game's replayability considerably, but it really is a unique and euphoric way to experience this classic puzzle game. The game's music goes a long way towards creating its unique vibe. Physical copies are hard to come by these days, but it's worth a download on PSN.
And just in case you were wondering, here's a list of my favourite songs in the game!
---
Buy Tetris Effect Now From Amazon.com
[Purchasing through this Amazon affiliate link gives me a small commission without adding any extra cost or effort to you. Thanks for your support!]