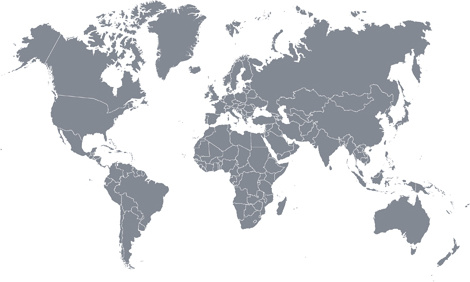 Within a span of 30 minutes on March 11th, Tom Hanks confirmed he had it, the NBA season was cancelled because of it, and travel to the US from Europe was shut down to prevent its spread. The next day – while working from home for the sake of social distancing – my laptop served as a window to the collapse of the western world. One after the other, from the stock market, to schools, every professional sport, every major public gathering, and even Disney theme parks bowed down to COVID-19. Rightfully so. It poses a massive threat to humanity and we should be taking every precaution to minimize its spread.
And here I am, creating content about gaming, just like I always have. But as the situation outside the In Third Person universe develops, this work feels increasingly…vapid and oblivious in these times.
Don't get me wrong. I understand that there's value in maintaining the status quo. During moments like this, my content can act as an escape for others. Also, as someone whose managed to post almost every day for well over a year now, that consistency might really matter to you. It could also be therapeutic for me to make posts about subjects I still love.
Most of the content that's tentatively scheduled was made before the situation really blew up. Even with that qualifier, it doesn't feel right or even responsible to post the type of content I normally do. It's not entirely reflective of how I'm feeling or seeing the world right now, which is the whole point of the In Third Person Experience (TM).
So what does that mean for content going forward? I don't know. I think I'm going to at least hash out some of it in these next few paragraphs.
I think I'm going to keep streaming. I'm able to control the narrative in real time and tailor it for how we're all feeling. If you need someone to cheer for, we can keep gunning for that #1 spot in Tetris 99. If you need someone to talk to about the situation or anything that could make you feel better, I want to be there for you. Honestly, I need you too.
The YouTube content is going on hiatus after next week's video. This has nothing to do with current events. My one-month buffer is up and I don't want to fall into a cycle of rushing out new videos every week. At least this one is about charity streaming tips, a subject that we may need now more than ever.
The original plan was to continue working on videos in the background until I had a big enough stash to release a steady flow for an extended stretch. Admittedly, I'm currently not in the headspace to flesh out any of my existing ideas. If something new arises that feels like it works within our current context, maybe I'll see it through.
As for the blog posts…I don't know. While there isn't necessarily any harm in letting anything I've already written go live, I just wish that work was more mindful of what's happening right now. It's scary times. I'm as scared as anyone else.
I'm practicing social distancing as best I can. F5-ing the news constantly. With the added stress that comes with having a history of respiratory issues, I'm probably higher on the risk scale. I'm scared for my wife. My family. My friends. For everyone. Hopeful that we'll push through, but odds are this gets much worse before it gets better.
Though I spend a lot of time talking about games, In Third Person is really a site about my perspective. I just happen to talk a lot about games, though I'm not shy with taking it wherever I feel. Right now, the work in my queue feels out of touch with where the world is and where my mind is.
Not to say that everything is doom and gloom, but I want the to be more mindful of where I am and where we are in the world at large. During these tough times, I feel like I should add value to the global conversation. Use my platform to make the world a better place. Maybe it's still through the lens of gaming in some way. But what I have now doesn't feel like the right mix. As of now, I think I'll hold onto those for another time. It might get a lot quieter around here in the meantime.
Heck, just obsessing over my content mix during times like this feels superfluous. I don't know.
---
Prayers to you and yours during this tough time for humanity. Let's do everything we can to minimize the risk for ourselves and each other. Please take all precautions, such as washing your hands, not touching your face, and minimizing your travel. If you ever want to talk, you can reach out to me here or on Twitter.
Take care.