Merry belated Christmas everyone! Hope the holiday season has been good to you. It was a hectic one for Steff and I, as we drove up and down Ontario in order to participate in the holiday festivities with all four sides of our families. During that time, gifts were exchanged, and I hope I brought smiles to those on my list in the same way that they made me smile with everything given to me. Thank you all!
Not that I don't like them, but I'll leave the non-nerdy stuff aside for this post. Let's talk about all the nerdy stuff I got!
---
Video Games
My video game consumption went down in 2015, but there were certainly games on my list that Randy and Steff helped me track down that had eluded me. Steff got me Mortal Kombat X, which was one of the biggest hits of the year. I know Street Fighter V is out soon, but I really enjoyed the last Mortal Kombat and this one seems to be another awesome title for the franchise.
Randy got me a pair of games. One was Rise of the Tomb Raider, the sequel to a game I absolutely loved. I've heard the new one is better in every regard, so I'm really excited to sink some time into this. He also got me Until Dawn, a game that shot up my hype charts after watching a bit of it on a live stream. Really excited to play this in a group and see where this adventure takes us.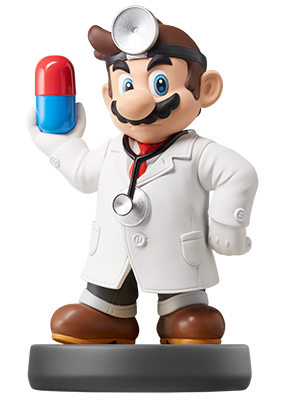 One more video game thing to mention. Steff's parents got me a Dr. Mario Amiibo. While I already have 3 other Mario Amiibos, I love the look of this one, and he serves as a reminder for one of my favourite Nintendo puzzle games. Welcome to the collection, Dr. Mario!
Buy Rise of the Tomb Raider Now From Amazon.com
See More From The In Third Person Store
---
Board Games
Was very lucky to get a few board games, expansions and accessories. Steff bought me Penny Press, a very cool worker placement game where rival newspapers assign their reporters to different stories as they're breaking while trying to run the best paper in the market. She also got me Roll for It, a neat little dice game that appeared on the show Tabletop.
Steff's sister Michelle got and made for me some very cool X-Wing stuff. She got me one B-Wing for the Rebels, a TIE Phantom for the Empire, and she made three playmats to help set the stage for our Star Wars air battles. You can actually see my favourite playmat in the back of the above picture. Thank you both for all of the sweet board gaming loot!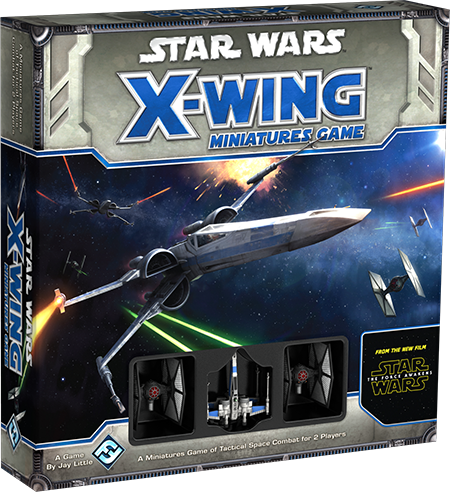 Buy the Star Wars: The Force Awakens X-Wing Miniatures Game Core Set Now From Amazon.com
See More From The In Third Person Store
---
Star Wars
The Force seems to be strong with me based on the amount of Star Wars stuff I got this year. From a Lego Star Wars encyclopedia, to a Chewbacca Funko Pop, my collection of Star Wars stuff has increased quite a bit. In particular, I'm excited to read Star Wars Vol. 1: Skywalker Strikes by Marvel Comics. I loved the first issue of the series and have been holding out to read it in trade paperback form. Thank you mom for the reading material!
Buy Star Wars Vol. 1: Skywalker Strikes Now From Amazon.com
See More From The In Third Person Store
---
Once again, thank you to everyone who I got to share Christmas with. Hoping that I reciprocated the love in at least equal amounts, as you've made me a very happy old man. Happy holidays everyone!