As much as Fan Expo tries its best to provide attendees with wall-to-wall excitement, the likelihood of meeting everyone's expectations in terms of personal taste is a tough order. This year was a year where that came to light for me. With a list of guests that didn't appeal all that much, combined with a short shopping list, and I had my concerns that this would be a weak show. While it ended up being not as entertaining for me in years past, I did find enough to keep me entertained for the most part.
On Thursday, there weren't any panels I was all that interested in seeing. That's fine though, as Thursday is the best day for shopping and video games due to it being the least busy day. I trekked through Nintendo, Sony, and Microsoft booths to play a few new and/or unreleased games. More on that in a future post!
Afterwards, I made a beeline towards the EB Games to make my only purchase of the con. At a $50 discount, For Honor was finally a no-brainer. Still not sure when I'm gonna get around to it, but I'm glad to have it and I'm hoping to play it soon!
On Friday, I was most excited to sit in on Niantic's Pokemon Go panel. To my dismay, it was cancelled, though Niantic's Ingress panel went on as planned. My guess is it was cancelled because they had made their big announcements to the world just the day before, so maybe there wasn't much else to say. Still, I felt really burned at the cancellation.
Instead, I sat in on a panels for Meat Loaf and Nolan North. Despite only knowing one of his songs, Meat Loaf put on an entertaining panel with his humour and candid answers. As for the voice of Nathan Drake, he was entertaining and insightful. His most interesting answer came from a question about which voice work was the most difficult. He said Mafia III, because it was a role where he had a lot of racially-charged lines. Despite everyone knowing that it was an acting gig, he took it upon himself to make sure that he and everyone else involved was comfortable with what he was about to say in-character.
Friday evening was the highlight of my show, as I was caught by surprise by how entertaining the wig styling competition was. Watching people start with the same wigs and come up with wildly different creations was awesome to see in the flesh. It was also very insightful, even as someone with no vested interest in cosplay.
Saturday was the day of the ARMS tournament. Despite showing up late, I did what needed to be done to qualify for top 8. I did not win the tournament, but I'm happy to make it near the top. However, I did encounter something that makes me want to avoid playing that game in a tournament environment going forward. More on that in a future post!
The other big event I participated in on Saturday was Rick and Morty creator Justin Roiland's panel. Arriving two hours beforehand, the line was already hundreds of people deep. An hour before showtime, the room was already full. Mario + Rabbids: Kingdom Battle kept me occupied during the down time, and his panel was totally worth it.
Sunday ended up being a board game centric day. Sitting in on two board game design panels, as well as playing a demo of the upcoming board game based on The Visitor. In particular, I really enjoy sitting in on board game design panels, as its a peek into a world that I'm very curious about. Maybe one day I'll give game design a go, but for now, I'll simply admire from afar.
Overall, it was a solid show. I managed to stay busy almost the whole time. However, relative to previous years, I found the guest list to be lacking, making this event feel less special than the others. Still, it was a pleasure to be there and I'll gladly return in 2018!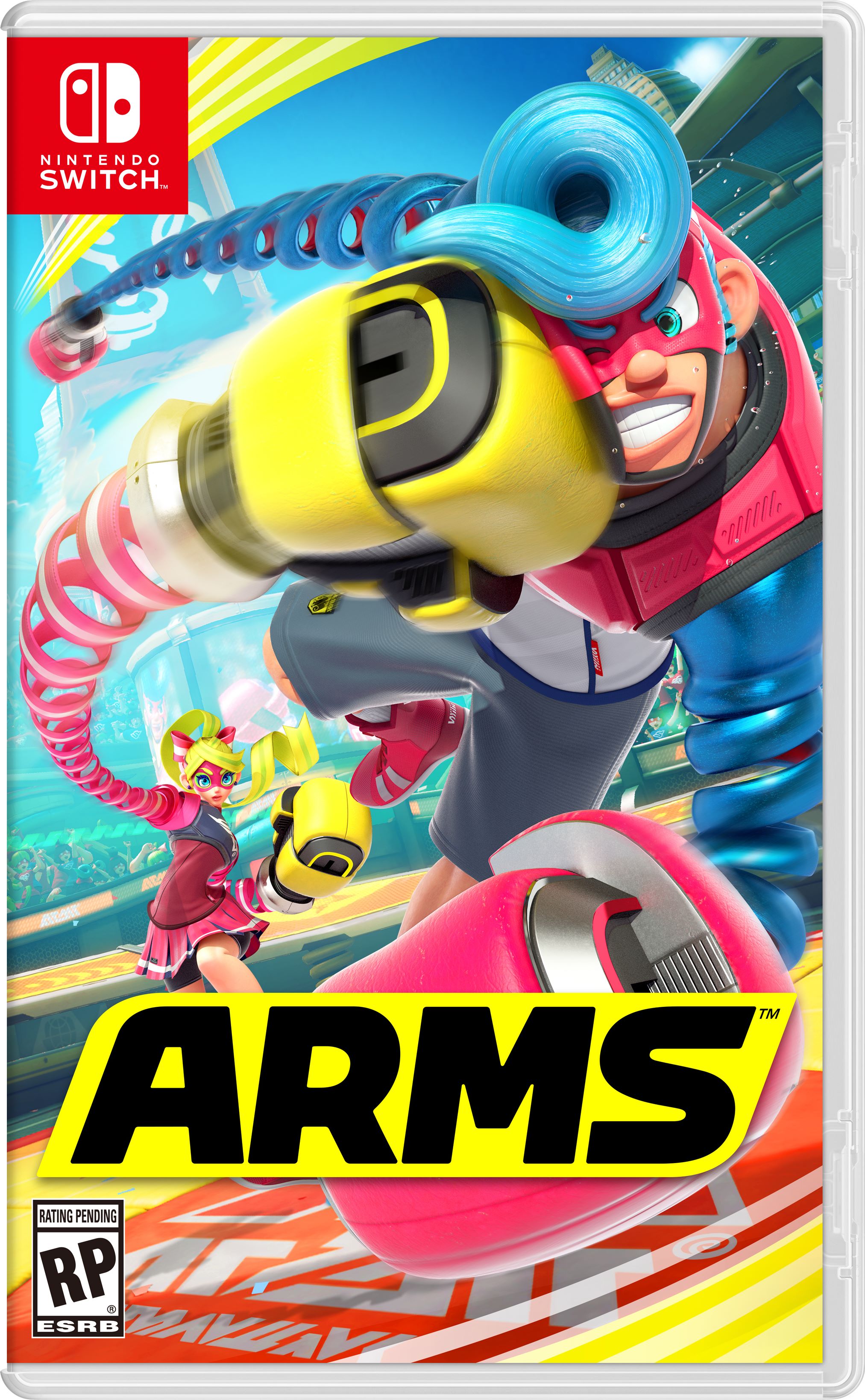 Buy ARMS Now From Amazon.com