After much delay, Nintendo has mostly pulled the lid off of its paid online service. Let's break down the good and the bad of what you could be buying into this September!

You're going to have to pay for online play
Having to pay for online play has been a common practice that was first popularized by Microsoft with Xbox Live. PC aside, Nintendo was the last bastion for free online play. Sure, its service paled in comparison between its paid counterparts, but for those who believe that online play should always be free like it is on PC, this is going to be a bitter pill to swallow.
You're getting cloud saves…with a catch
One of the most demanded features by Switch users is the inclusion of cloud saves. Now there here! For a price. Having the option is great, especially if the worst should happen to your Switch. However, Nintendo has not announced a free alternative, such as backing up saves locally through USB. Until Nintendo says otherwise, they are the only online gaming service that requires users to pay for any sort of data backup.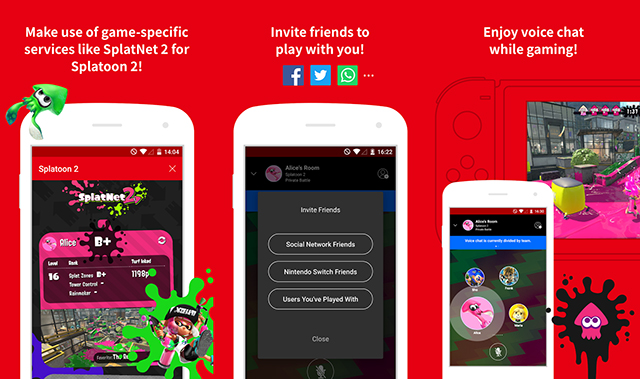 Your primary means of voice chat is still through the Nintendo Switch Online App
Remember that pile of crap that is the Nintendo Switch Online App? Well, any hope of Nintendo adopting a system-level voice chat solution has been whisked away with news that this app will still be your go-to source for voice chat. Unless you use virtually any other online chat service that is better. Never shy to defy convention when it comes to online, even when it creates a worse user experience, I don't see Nintendo backing down on this part any time soon.
To start, you get access to a 20-game collection of NES titles updated with online play
The most intriguing part of Nintendo's online offering is that they are offering access to a library of NES games. 20 isn't a bad number to start with, especially with some decent picks in the first 10 they've showed so far, which include:
Soccer
Tennis
Donkey Kong™
Mario Bros.™
Super Mario Bros.™
Balloon Fight™
Ice Climber™
Dr. Mario™
The Legend of Zelda™
Super Mario Bros.™ 3
I also like the ability to watch other people play or virtually pass the controller to someone else. However, where does Nintendo go from here? I would like to believe that someday this grows to become a Netflix-style service, but the low price point of this paid online service probably limits how big this library can get. Unless Nintendo breaks this off as part of a separate plan that will allow for more titles to arrive, or if Nintendo is feeling really generous, this offering likely has a ceiling far lower than we would want to see it. In light of Nintendo announcing that the Virtual Console as we know it is dead (more on that in another post), this aspect of the service has the potential to crush the souls of those looking for to play their Nintendo games on a modern platform.
Compared to Xbox Live and PlayStation Plus, it's cheap
$20 a year, while not an insignificant amount, is far cheaper than what is being offered by Xbox Live and PlayStation Plus. Granted, the service still appears to be worse, but $20 a year for cloud saves and access to a growing online catalogue of NES games updated with online play could be worth it. Ideally, that game service expands to a point where it becomes a steal. In particular, if you're able to take full advantage of the $35 family plan and split it with 7 other people, that's a measly $4.36 per year for cloud saves and a library of NES games with online play.
The downside to the family option is that it burns families with only one Switch and multiple accounts. On PlayStation 4 and Xbox One, every account on the console can play online as long as at least one has a paid subscription. Here, every person will have to have a paid account. As such, the one Switch household with multiple accounts is paying a $15 premium versus what's being offered elsewhere. Bummer.
Ready Payer One?
Cloud saves are a great addition and their online game offering could be secretly amazing depending on how Nintendo grows the catalogue. It also hurts that the service won't break the bank. However, I do have my concerns with their current approach, as it clearly is a worse service compared to its competitors and is arguably priced appropriately. Fingers crossed that Nintendo will do more to make it worth our while over time.
Buy the Nintendo Switch from Amazon.com