With London, Paris, figuring out how to watch the rest of the NBA Finals while in Europe, and a date with the Spice Girls at Wembley Stadium ahead of me, the last thing I should be concerned about is what games I'll be playing for the next few weeks. Odds are, I won't have much of any time to play stuff. And that's for the best! I'm excited to explore new parts of London and England that I didn't get to last time, while immersing myself in a whole new world in Paris.
And yet, here I am, making preparations to ensure that I have something fresh to play during the flights, trains, and whatever little down time we have. Partially cause those moments of down time could be great for trying something new while giving me more things to write about. But mostly because I have the attention span of a peanut and require constant mental stimulation.
In light of the circumstances, this list is comprised entirely of Nintendo Switch titles. It's also a little price-conscious, as this adventure has already proven to be a pricey one before we've even stepped on a plane.
Power Rangers: Battle for the Grid
Power Rangers: Battle for the Grid isn't entirely fresh. Reviewed it a few months back and was actually pretty disappointed in it due to its lack of content and glaring technical issues. However, some of this has been addressed since I last played the game. As part of a free update, three new characters were added to the roster and a new story mode has been included. If I get the chance, I'll give the story mode a try and see how much it improves the overall package.
Reigns: Game of Thrones
Though the show recently wrapped up, you don't have to leave the series behind forever. Reigns: Game of Thrones is a spin-off of the Reigns visual novel series. The story unfolds in short blurbs, where you're then tasked with swiping left or right on where things should go. It's on sale at half price for under $3, so I think it could be a nice little diversion when I'm not looking for something overly involved.
Moonlighter
Mat spoke highly of Moonlighter on a previous episode of Boss Rush. From what I know, it's basically Roguelike Legend of Zelda. You work as a shopkeeper who goes on adventures at night. You'll collect items, which you then sell in your shop during the day, which then give you more money to buy better equipment for your future adventures. It's a neat premise and it doesn't hurt that the game was on sale when I grabbed it!
Valkyria Chronicles 4
As a fan of the original, Valkyria Chronicles 4 has been on my radar for quite some time. However, I finally decided to pull the trigger on it when the physical version went on sale at a price I couldn't refuse. This one is a lengthy strategy game that I probably won't have time to finish. However, I feel good knowing that I have something fresh to play just in case all else fails.
---
If all goes according to plan, I won't get much time to play at all. However, it's great having a few fresh games on-hand for moments when we're not adventuring through new lands or dancing to the Spice Girls! What's your fave Spice Girls song? Not quite sure what mine is, but I'll always make sure to do the dance when "Stop" comes on.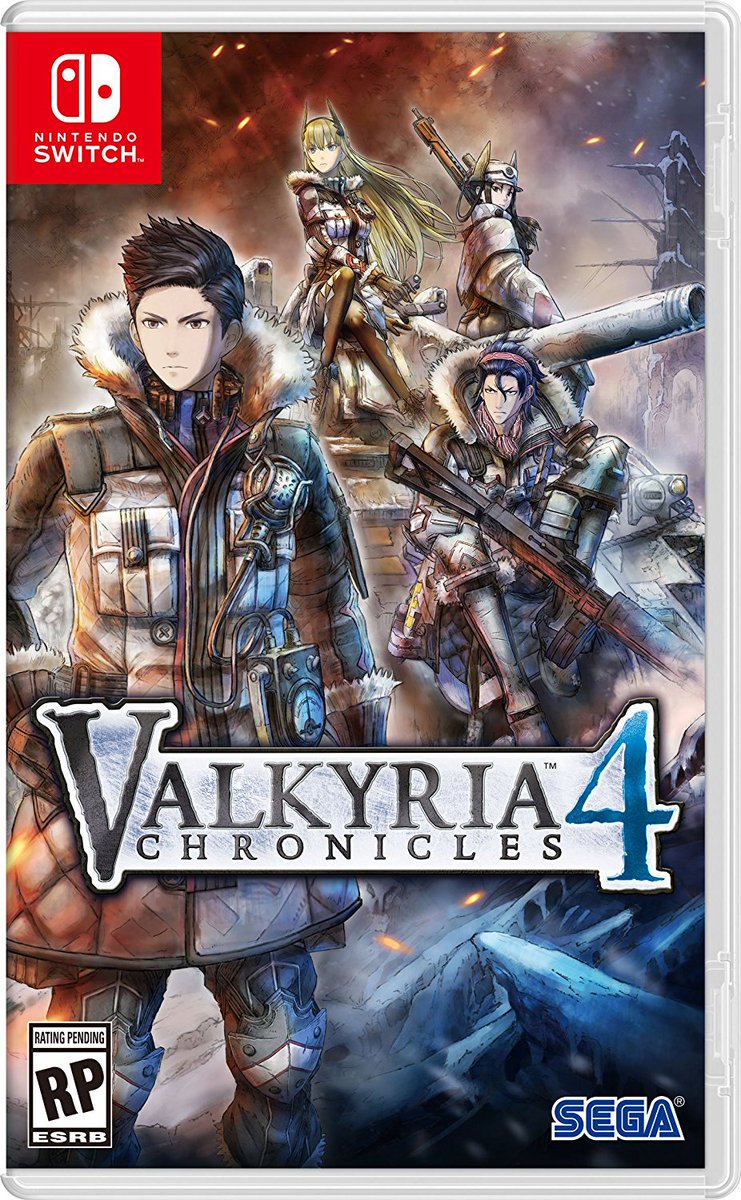 Buy Valkyria Chronicles 4 Now From Amazon.com
[Purchasing through this Amazon affiliate link gives me a small commission without adding any extra cost or effort to you. Thanks for your support!]