[This post is part of a blogging collaboration by Later Levels and Hundstrasse called #BloggersWhoStream. Make sure to give them both credit and follow the hashtag on Twitter for more posts from the community!]
As a writer with ambitions of streaming, it's easy to feel like you're at a disadvantage. In a number of ways, you probably are. While you're comfortable communicating your words through a keyboard, streaming requires you to learn a number of new technologies that you likely have little-to-no experience with. Even scarier is the thought of communicating through a camera and microphone with your voice, facial expressions, and body language. Oh yeah, and everyone will be judging how you look. Are you ready for your closeup?
Millions of other streamers have already figured out their tech and have no qualms with pointing a camera at their face. Is it too late for you as a writer to follow suit? Absolutely not. Even if the tech gives you plenty of headaches and you may forever be camera shy, your writing experience gives you a distinct advantage over many others in the space. Let me explain.
When you write, you're going through the process of creating something to be consumed by others. You take the time to think about which subjects to write about. Think through every word in order to convey your points while offering value to your audience. You might use images or videos to support your content, but the primary value you offer comes from the ideas in your head that come through in your words. Content creation is a skill that you're constantly honing as a writer because you're almost always making something out of nothing.
This gives you a distinct leg-up on a sea of streamers who primarily rely on the games they're playing to provide the content. While everyone is free to stream however they want, it's incredibly difficult to stand out with gameplay alone because there's virtually no variance in gameplay from one player to the next.
The supplementary content you provide is going to be the difference. That includes everything you add outside of the gameplay, from your voice, to the words you say, to what viewers see through your camera, to the visible decorations in your room, to whatever else you bring forward to make your stream more enticing. You already know how to make content thanks to your writing experience. It's just a matter of adapting your approach for a live medium.
[NOTE: About to drop a lot of my own streams and clips as examples. Not here to hype them up as best-in-class examples, but merely as a way of illustrating my points. If you find others who do this, feel free to share!]
Do you write reviews for your blog? Great! Bring those opinions to the stream.
Sharing your opinions is a great way to create engagement and provide value, whether viewers agree with your or not. As an example, I took a moment from my Overwatch stream to discuss whether the Nintendo Switch version was worth it.
This doesn't have to be a deliberate pause in the action, either. Share your opinions on the game you're streaming while you're playing it. Don't like the graphics in level 3? Love how a certain character behaved in a particular situation? Have ideas for how that last sequence could have been better? All of these can turn into valuable pieces of content within the moment and after-the-fact as highlights.
Do you write about video game news and culture? Great! Bring those discussion points to the stream.
I literally carry a notebook with me containing a list of relevant topics of discussion for the stream. When relevant news is presented at the right time, you're creating valuable content for viewers to watch and interact with. Most of the time, I play Nintendo games on stream, so I make it a point to have a handful of Nintendo-related topics to discuss.
During the 2019 Game Awards, I went all-out with a watch party. The actual show turned out to be a bust, but it proved to be an amazing opportunity for us to spend hours talking about a myriad of topics related to gaming. By the end, we'd made our own in-jokes, memes, and spammed a lot of "mind blown" emotes while enjoying each other's company more than the show.
Do you write guides on your blog? Great! Bring that knowledge to your stream!
I know the thumbnail picture to this video is awful, but streaming gives you the opportunity to share your expertise with the world. In this moment, I took the time to explain how modern Tetris games handle block randomization through the "bag system". Helping others with your knowledge in gaming or other subjects can add a lot of value to your audience.
Do you create lists or rankings of things on your blog? Great! Make them on stream! 
On one of our first episodes of Boss Rush, we decided to conduct a Nintendo 64 game draft. With only 15 spots up for grabs, which games would we select? Besides being a ton of fun to partake in, we were creating a list in real time that was still interesting to watch as a VOD long after we went off air.
We'd come back to the draft idea later on when we ran a Game of Thrones draft. Which member of the Boss Rush crew drafted the best leaders for Westeros? This created a ton of debate and discussion around a show we loved while also going beyond the bounds of gaming. We all have interests outside of games. Don't be afraid to lean into them!
Do you like to tell stories on your blog, whether they be full-on novels or just recalling the events of last night's gaming session? Great! Bring that to the stream and immerse yourself in the moment!
In 2019, Kris and Rachel over at Double Jump streamed Phoenix Wright: Ace Attorney. They got in character and recited every line. Besides putting on voices, Rachel in this one moment goes a step further, taking liberties with the dialogue and smacking Kris in the process. Maybe it was a spur-of-the-moment decision, but that extra flourish adds an additional level of drama to that moment.
During a Sea of Thieves stream, Pete from Later Levels reenacts the iconic scene from the film Titanic by placing his in-game avatar at the front of the ship while spreading his arms in real life and singing "My Heart Will Go On". As silly as it might be (and yes, I kind of goaded him into it), his attempt at role playing adds entertainment value to that moment in what would otherwise have been a nothing moment where his character is just standing at the front of the boat.
I'm not particularly good at voice acting or narrating my gameplay, but storytelling is a big part of my stream. During a Pokemon Sword and Shield stream, I was genuinely taken aback by Galar's version of the Roman Baths in England; a landmark I'd visited just a few months earlier. In my excitement, I pulled out my photos and gave the stream an impromptu slide show. Though I wasn't thinking about this in the moment as a means of creating engaging content, it shows viewers a more personal side of me while also learning about the origins of this particular video game landmark. Double whammy!
Do you answer comments on your blog? Great! Engage with your chat!
After beating Celeste – a game where mental health is an important theme – my sole viewer and I had a heart-to-heart conversation about how we've both used gaming in the past as an unhealthy means of running away from our mental health issues.
I still think about this moment a lot. Yes, it created valuable content that may inspire others to take action for their mental health needs. But personally, it was one of the first times where I realized that streaming is a two-way street. In that moment, Muligoon made a positive impact on my life by being someone I could open up to about this sensitive topic.
More important than any success metrics, streaming is a platform where its primary strength is its ability to connect people in real time. I spend so much effort into thinking about ways I can create content that will connect with you. I realized in that moment that you connect with me too.
In a world where everyone is streaming the same games, those who can create compelling content will rise above. You're already equipped to make content thanks to your experience in writing. I listed just a fraction of the ways you can translate your game-writing content into something that works in a live environment. What can you do in the world of live streaming with the mindset of creating content versus just playing games? Can't wait to see what you come up with!
---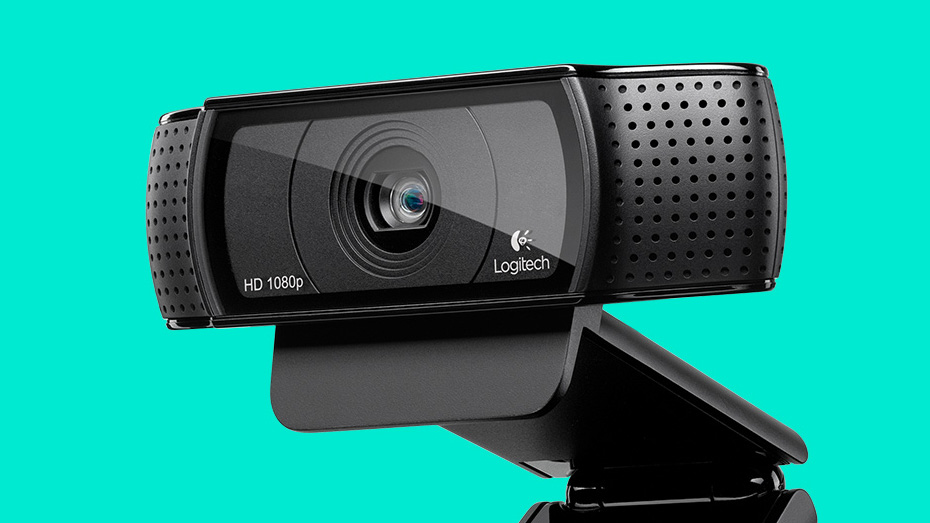 Buy the Logitech C920 Now From Amazon.com
[Purchasing through this Amazon affiliate link gives me a small commission without adding any extra cost or effort to you. Thanks for your support!]