One of Nintendo's biggest releases on the Switch is coming soon! Animal Crossing: New Horizons is set for release on March 20th and many are can't contain their excitement. Though I'll admit that my hype for the franchise was at its peak during the GameCube days, the recent Direct showed me a few things that have piqued my interest.

Mystery Tours
One of my gripes with the franchise has revolved around the limited scenery. Unless you're regularly engaged with other players, you spend most of your time on the same island with the same limited set of resources, wildlife, and villagers. Thanks to the game's new Nook Miles quest system, you can earn points that allow you to explore new islands with unique items to collect and new villagers to interact with. It's a great way of being able to experience more of what the game has to offer without relying on friends or strangers online.
Online and Local Multiplayer
Animal Crossing was one of Nintendo's first franchises to embrace online play. Online play returns here that allows up to four friends to be on an island at once. To avoid griefing, axes and shovels are banned for guests, though there appears to be a system to lift that restriction for best friends. Voice and text chat will be available through Nintendo's clunky phone app, but at least Nintendo is thinking about ways that players can communicate with one another. Even so, I'll probably just use Discord.
What I'm more excited for is local play. Up to four local players can play together on the same Switch, which opens the door for my wife and I to play together. Having the option to play this way is a huge win!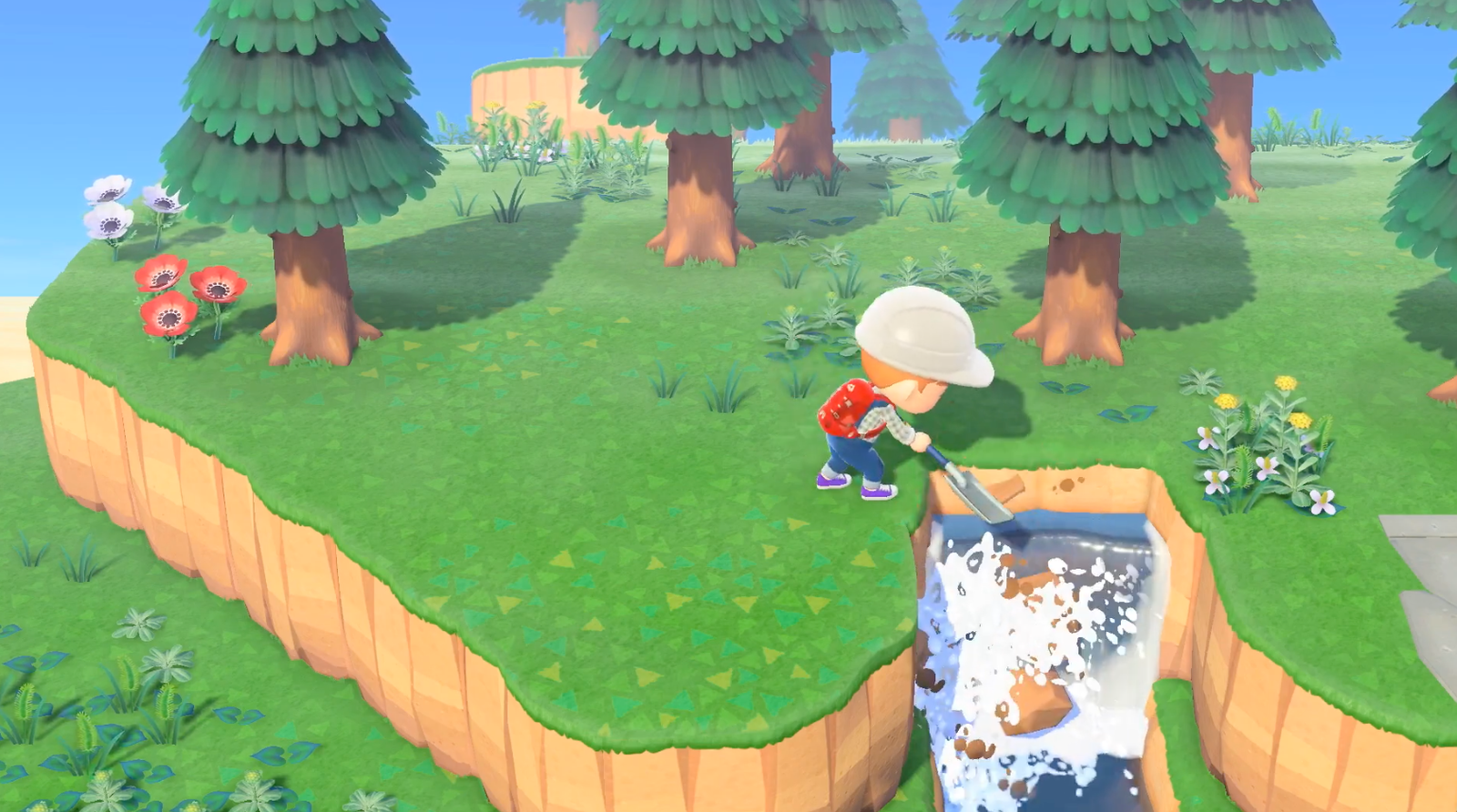 Ability to Reshape the Island
Finally!
One of my biggest gripes with the series since the dawn of time is the fact that players haven't had the opportunity to shape the environment themselves. Randomly-generated maps can lead to less-than-desirable layouts that can be a pain to navigate among many other drawbacks. With Animal Crossing: New Horizons, players will at last gain the ability to manually shape the world. Being able to customize where the paths, bridges, waterways, and stairs are among other features might be the single biggest new addition to the franchise in ages.
---
Animal Crossing: New Horizons will be here on March 20th. Are you ready to expand your horizons? Let me know what you're most looking forward to in this new iteration of the franchise!
P.S. – I made a video inspired by this post that will go live on Wednesday. Stay tuned!
---
Buy Animal Crossing: New Horizons Now From Amazon.com
[Purchasing through this Amazon affiliate link gives me a small commission without adding any extra cost or effort to you. Thanks for your support!]