Christmas shopping for a fan of Pokemon cards can be incredibly intimidating. With so many different cards, collections, and accessories spanning decades and price points, I don't blame anyone for not knowing where to start.
If you're struggling to find the right Pokemon card gift, you've come to the right place! I've got a number of recommendations based on the type of Pokemon card fan you're shopping for. Going to try and keep most of these suggestions easy enough for you to grab at a regular store. Let's get shopping!
For the person who wants to learn how to play
Pokemon Trading Card Game: Battle Academy
(Link)
The Pokemon Trading Card Game: Battle Academy is specifically designed for newcomers of all ages to learn the ropes. You'll get everything you need to get started, such as three beginner-friendly decks, a board, and damage counters. It also get a handy tutorial book that guides you and another player through the first two turns of a battle; perfect for getting your feet wet. And if you have any questions beyond that, it also comes with a comprehensive instruction manual with everything you'll need to know. On top of being perfectly built with newbies in mind, it's also a product that's readily available at most stores and is relatively-cheap to get. If the recipient has a desire to learn the game, this is a surefire hit!
Honourable Mention: Pokemon Trading Card Game V Battle Decks
(Link)
V Battle Decks are pre-made decks that are also meant for beginner-level players. While these don't come with the board or the comprehensive instructions of Battle Academy, you do get the benefit of buying V Battle Decks individually or in sets of two. My wife and I learned how to play with the Venusaur vs. Blastoise set. As of writing, you can also get V Battle Decks featuring Gardevoir, Victini, Rayquaza, and Noivern.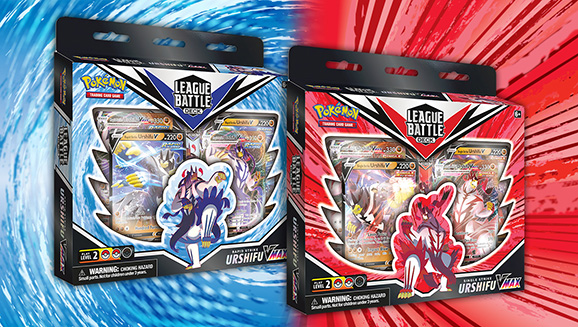 For the person who wants to get serious
Single Strike Urshifu VMAX League Battle Deck or Rapid Strike Urshifu VMAX League Battle Deck
(Link)
If the recipient on your list is ready to be the very best, get them a League Battle deck! These decks feature stronger and more complex cards. And by swapping a few cards, most League Battle decks can be elevated to top-tier status.
Of the League Battle decks currently on store shelves, the Single Strike Urshifu and Rapid Strike Urshifu decks are the best. These two are very strong out-of-the-box while also serving as the foundation for two of the best decks in the game right now.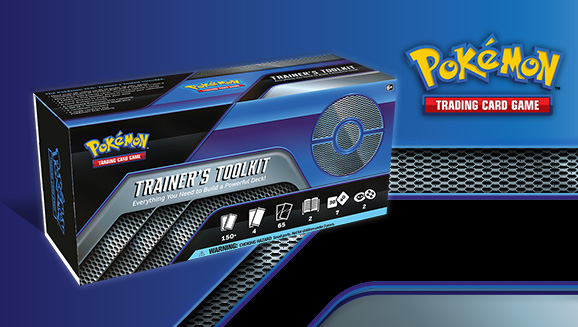 Honourable Mention: Trainer's Toolkit
(Link)
The Trainer's Toolkit is a fantastic addition to a player's collection. Inside the box, you'll get a set of many of the game's best Trainer cards, which are pivotal for building decks. They'll also get status tokens, damage dice, a rulebook, energy cards, a few booster packs to open, and a pair of Crobat V, which are some of the best draw support cards you can put in almost any deck. If you combine this with one of the two Urshifu decks mentioned above, you would be an absolute legend!
For the serious player
Pokemon Trading Card Game Accessories, such as playmats
(Link)
This one is tricky. They probably have a lot of what they need and are very particular about the cards they want. You might want to tackle the challenge from a different perspective.
Instead of cards, why not accessories? In particular, playmats are great for playing on a surface that won't mess up your cards. Some players might be very picky about which playmat they use, but the quality gap between playmats doesn't vary much and having different designs on different days is a nice option to have.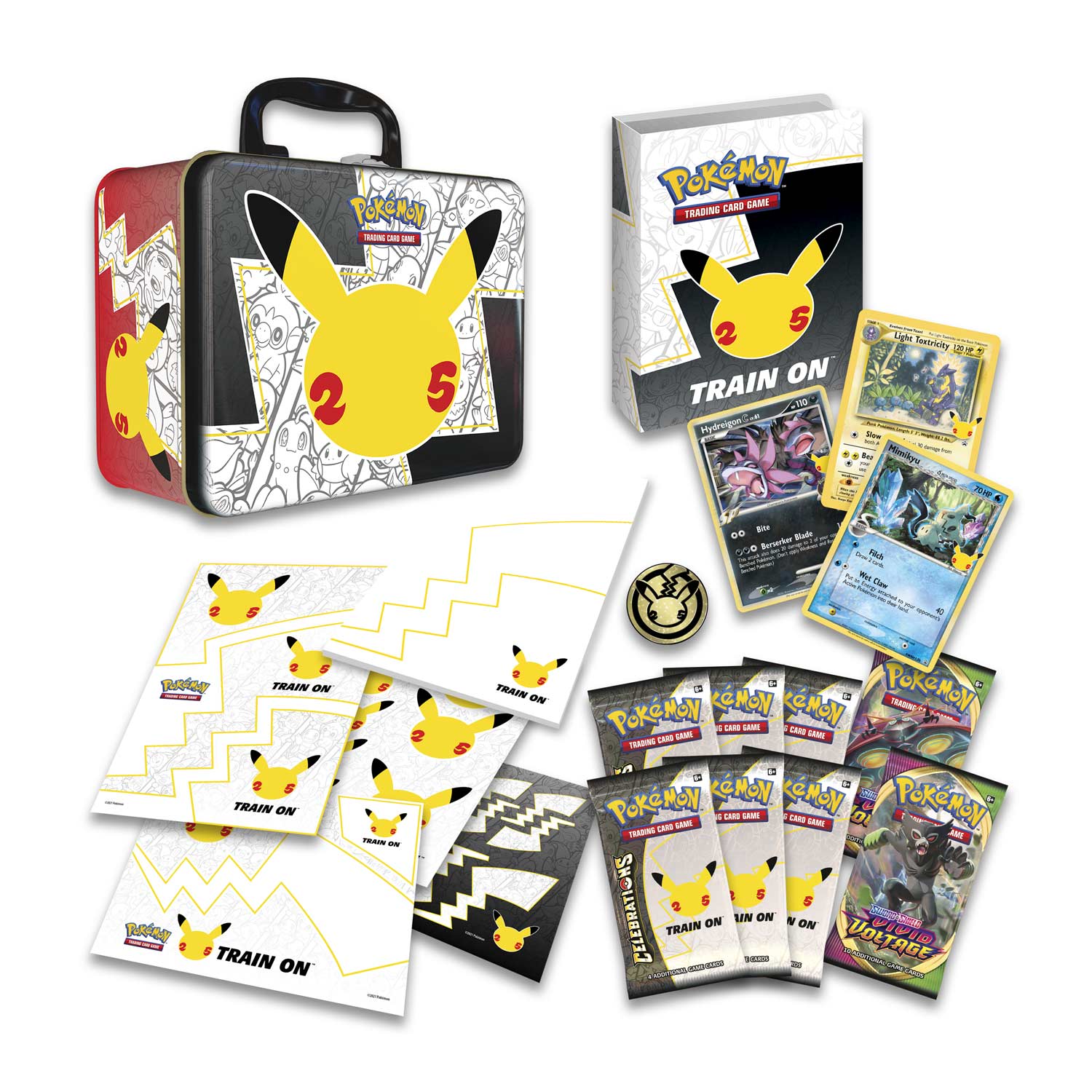 For kids
Collector Chest (any of them)
(Link)
Collector Chests are perfectly-suited gifts for kids. The chest itself is a metal lunchbox that can be used after the kids take all of the goodies out of the box. Inside, they'll get promo cards, a coin, notepad, stickers, a mini binder for their cards, and a number of packs to open. Lots of stuff for the kids to love at a price that won't break the bank!
For the serious collector
Flareon/Jolteon/Vaporeon VMAX Premium Collection
These premium collection boxes star three of the most popular Pokemon. Not only do they come with packs, pins, a jumbo card, and a metal coin, they're getting alternate art cards of the Eeveelutions that are only available as part of this box. May need to move fast on these, as they're going to be in high demand!
For the online player
Fusion Strike booster pack codes
(Link)
In the world of online world of the Pokemon card game, booster packs are key. You can open them for more cards or trade them with other players for specific cards that you want. You can buy codes for booster packs from PoTown Store and then give the codes to the online warrior in your life. Please note that you're purchasing codes to unlock packs in the game and not actually buying physical cards.
The store has many different codes for sale. I would recommend buying codes for the latest set, Fusion Strike. This set has cards that the recipient is likely still trying to collect. And if they choose not to open them, Fusion Strike packs have the most trade value in order to help them secure cards they want the most. Either way, this is the best gift you can give an online player!
The safest option
Any Pokemon collection box
Many stores feature collection boxes such as the Pikachu V-Union one pictured above. They generally feature a special card or two on the front, a jumbo version of that card, and a number of packs. Regardless of who you're buying for and which box you get, there's a great chance that the Pokemon card fan will enjoy the box's contents, even if they already have the special card(s) featured on the front. Or, if they're a collector of sealed products, these collection boxes are always welcome.
Bonus idea if you've got a Costco Membership
Earlier this year, Costco started selling exclusive collections of Pokemon card products. The first was a set featuring five collector tins, 10 packs, and five promo cards. Featured in the video above is the 3-pack, which contains two collectible Poke Balls (each with three packs inside), a Collector Chest (with five packs inside), and three Eevee promo cards.
Besides being particularly-large gift boxes that anyone on the spectrum would enjoy, these sets benefit greatly from Costco pricing. Buying all of the pieces of each set separately will be much more expensive. If you happen to live near one, check it out to see if they still have any sets!
---
Buy the Pokemon TCG Battle Academy Now From Amazon.com
[Purchasing through this Amazon affiliate link gives me a small commission without adding any extra cost or effort to you. Thanks for your support!]