With its impending release less than a month away, Nintendo pulled back the curtain even further on Arms. In this 20-minute presentation, they unveiled new characters, a number of new modes, a commitment to free post-launch DLC and the announcement of an upcoming beta. Despite my skepticism of the game, Nintendo might have me on the brink of caving in.
One of my initial concerns for the game was its paltry roster size. For quite some time, Nintendo had only revealed four different characters to choose from. Today, they revealed a number of new characters with new arms and unique abilities, pushing the roster size to 10. I think they alluded to a final boss as well, so potentially 11 characters at launch. That many characters plus the number of potential options available to players with the different arm types should suffice for a full-priced fighter.
Beyond traditional 1v1, they also got into more detail about 2v2 combat. Teammates are tethered together, presumably to stop the game from becoming an uncontrollable mess, which is smart. It's also interesting to see that you can punch your teammates, making it so that flailing or button-mashing won't be a viable strategy.
On top of that, Nintendo showed off a few other modes. Potentially taking a page from the Rocket League playbook, Arms has a volleyball mode which makes perfect sense. They also showed off a target punching mode and a basketball mode where you actually shoot and dunk your opponents.
Further adding value to the package was Nintendo's announcement of free DLC, which includes new characters, stages, and arms. While they did not announce exactly what that includes, getting at least some free additional content is a great gesture on Nintendo's part.
Finally, they announced an upcoming beta for us to try out. For the next two weekends, the game will be available for all to play.
I don't know if Arms is going to be the next Splatoon in terms of being Nintendo's next great franchise, but they've done a lot to quell my concerns with the game. From showing how feature-rich the package is, to running tournaments with pro players to demonstrate the depth of the action, this is shaping up to look like the real deal. With the beta coming soon, we'll get a chance to put it to its paces. Hoping this one is a knockout!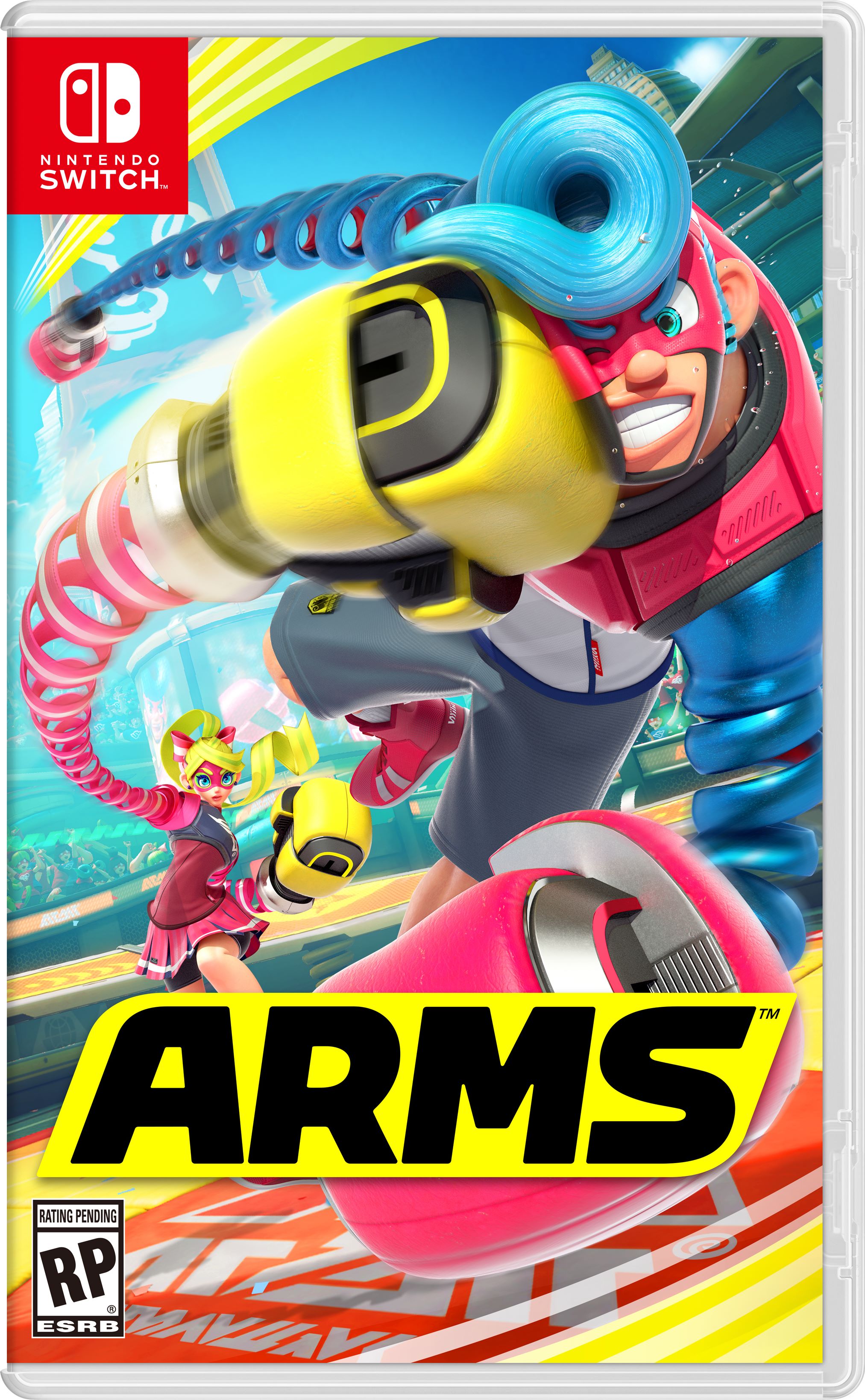 Buy Arms Now From Amazon.com