I did not enter the world of streaming in 2017 with visions of being the next Ninja. Already doing Let's Play videos for my YouTube channel, I figured that if I was going to spend the time adding commentary to my videos in real time anyway, I might as well stream it. Could potentially hit two birds with one stone that way.
As I've built up my presence on Twitch, it's been fascinating to follow the culture around streamers attempting to "make it big", whatever that means to them. This includes thousands of resources on how to make game streaming your career, Reddit threads on users asking for advice on how to generate more money from their stream, a deluge of stories from streamers ready to call it quits after falling short of their expectations, and countless #roadtoaffiliate tweets. Heck, even I have sent a #roadtoaffiliate tweet or two.
Having hit Twitch Affiliate somewhat recently, it's gotten me thinking about the possibility of making this a full-time gig. Others have made it happen, but is it something I could achieve if I really wanted to?
Before I try to puff myself up with the emotional "you can do it!" stuff, let's look at some hard numbers. Based on Twitch's own data, the landscape for streamers on its platform looks like this:
15 million unique viewers per day
2.2 million streamers
220,000 affiliates
27,000 partners
With 15 million unique viewers per day and 2.2 million streamers, then the average streamer would have about…6.8 viewers, right? That's not the reality of the platform at all. Twitch is a top-heavy platform where a small portion of streamers get a sizable portion of the viewership. Besides the popularity of the big name streamers, the Twitch dashboard is designed in such a way that it always prioritizes streamers based on current number of viewers. If you're at the bottom of the 10,000+ streamers playing Fortnite, the likelihood of a viewer scrolling to the bottom and fishing you out of the abyss is highly improbable.
The numbers above bear that out. One of the requirements for unlocking Twitch Affiliate is that the streamer must average 3 viewers over the course of a 30-day period with a minimum of 7 streams and 500 minutes of streaming time logged in. That doesn't sound like a lot, but if only 220,000 streamers have been able to achieve this feat, that means 89% of streamers aren't pulling in an average of 3 viewers. That also means almost 2 million of streamers on Twitch don't get access to Twitch's built-in tools that allow users to collect donations and paid subscriptions.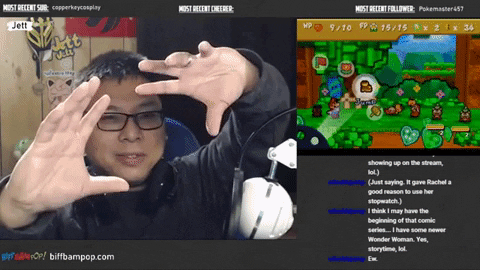 Nothing is stopping a streamer below the threshold from setting up their own donation links. However, if they're not averaging 3 viewers per stream, then I hope they have really generous viewers if they want to make this a full-time gig. I can only speak anecdotally, but the percentage of viewers that make a monetary donation of any sort is really low. The likelihood of being able to generate a living wage with a viewer base that small is virtually impossible. Heck, there are many stories of users who go years without anyone watching them at all. In their case, there's literally no one around to financially support them.
How big of an audience do you need to make this a full-time job? While it depends on a lot of things, such as how much money you need to make to cover your life expenses and how generous your viewership is. I can't validate anything I'm about to say here, but I've seen stories of streamers at the Partner levels who still don't make enough to quit their full-time jobs.
I'm sure there are Affiliates and Partners that can do this for a living. But the fact that there are Partner-level streamers who can't do streaming full time – and they're in the top 1% of streamers in terms of performance – speaks volumes about how difficult this can be. Of course, this is before you take into account the amount of hours you have to stream, the possible commitments of playing certain games repeatedly in order to maintain your audience, and other factors that really make streaming a grind.
The odds are against me. To the point where this hyper-competitive landscape is such that simply putting in the time isn't going to cut it. I have to put out a great product, promote the hell out of it, and hope I catch a number of breaks. It's almost like gaming's equivalent to Hollywood at this point in terms of how few people get the roles and how many people are struggling for a chance to be next. Even with all of the resources and support groups available to streamers, it's a difficult climb and there's no guarantee that I'll make it to the top.
Is it impossible? Technically, no. There are streamers who break through every day. Heck, reaching Affiliate was an accomplishment in itself. I think it really comes down to how much I'm willing to sacrifice in order to make a climb that I may never finish.
I have already sacrificed a lot just to get here. Hundreds of dollars on equipment. 2-3 days a week for about two years now in front of a camera. Countless hours behind the scenes learning new technology, fixing broken stuff, and promoting the channel. This venture is already at a point where it's starting to collide with other aspects of my life that are more important to me than this. Have given the world of streaming a lot, but I know it needs a lot more if I want to push this forward as a career path, and I don't know how much more I can give beyond what I'm already offering.
Instead, I'll continue to focus on streaming as a hobby. Even without the monetary gain, I enjoy the work that comes with putting on a good show and hanging out with other gamers. Being Affiliate now, I truly appreciate everyone that makes the choice to support me financially. At this point, any revenue I generate would go back to the stream, whether that's through improved streaming equipment, games, software, graphic design, or other products and services that can make this better. Being a career streamer may never happen for me, but I look forward to spending more quality time with you as we continue on this streaming adventure together.
---
Buy the Elgato Stream Deck Now From Amazon.com
[Purchasing through this Amazon affiliate link gives me a small commission without adding any extra cost or effort to you. Thanks for your support!]