For the past few weeks, I've seen the name Granblue Fantasy Versus floating around the fighting game community websites I frequent. However, I didn't really bother investigating until recently, as there's a beta for the game happing right now. And oh my goodness, I should have had this game on my radar sooner.
Will be the first to admit that I have no knowledge of the game's source material, as it's based on an RPG of the same name. What I do see, is a gorgeous fighting game that has a lot of other intriguing elements to it.
For one, it's being developed by Arc System Works. Best known for Guilty Gear and BlazBlue, they really won me over with Dragon Ball FighterZ and BlazBlue: Cross Tag Battle. While the former two games mystified me with layers of mechanics, the latter two found a better balance of depth and accessibility. Cross Tag Battle in particular stands out as one of my favourite fighting games of this generation.
Granblue Fantasy Versus gets the phenomenal art direction that every Arc System Works game is blessed with. This looks like my dream Fire Emblem fighting game. From what I've read, the game will also feature an even more streamlined combat engine, with fewer juggle combos, no real air-dashing, and one-button special moves.
That said, I am seeing that it does have traditional special move inputs as well, including charge motions. Regardless of how it controls, it appears that game is inching closer towards the more methodical territory of a Street Fighter style of game, versus the madness of an air-dashing anime fighter.
Granblue Fantasy Versus fighting game is shooting way up my most wanted charts. This looks like another winner from Arc System Works while inching closer to my dream of playing an anime-looking fighter with more of the pace and ground game of a Street Fighter. Will keep an eye on this game's progress and I hope it turns out!
---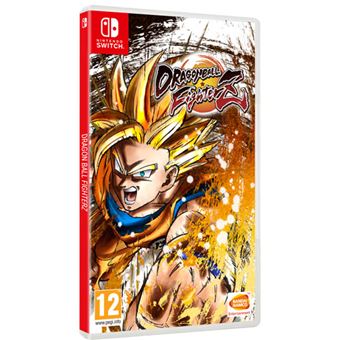 Buy Dragon Ball FighterZ Now On Amazon.com
[Purchasing through this Amazon affiliate link gives me a small commission without adding any extra cost or effort to you. Thanks for your support!]