Originating as a Sailor Moon convention years ago, Pretty Heroes in Toronto has expanded in size and scope. More fandoms are represented, though Sailor Moon is still the star of the show. The convention has moved to a larger venue just east of the downtown core. And it's also the first year my wife and I were in attendance!
Taking place at the Japanese Cultural Centre, Pretty Heroes took over the main floor and parts of the 2nd floor for panels. All of the shopping happened on the first, with a few dozen vendors selling their wares. Having gone to a number of conventions over the years, I noticed this one leaned heavily on female creators who were selling products that leaned slightly more towards a female audience. Considering the focus of the show, this was awesome to see!
We sat in two panels throughout the day. One was focused around how to plan a trip to Japan. While I wish the panelist would have focused a bit more on the Japan-centric nuances over generic travel tips – such as the fact that tipping isn't a thing there – he provided a lot of helpful insight that I didn't have. Having just blown our travel budget on a major trip, I don't think Steff and I will be able to make it to Japan any time soon. However, we hope to make the trip someday!
The other one featured a number of voice actors from the old and new versions of Sailor Moon. Though I only watched a few of the early episodes from the show's original run, it was great to see them share their behind-the-scenes experiences working on the show.
One particular insight I recall was when Susan Roman (the voice behind Sailor Jupiter) spoke to how important it is to line up the English dialogue with the way that the characters animate their mouths. A fundamental challenge they face is that many English sounds require the mouth to open vertically, like when you say the word, "wow". However, in the Japanese language, many of their words require the mouth to spread horizontally. In order to get the sync right, certain phrases where a character might say something along the lines of, "Wow!" were reworked to something more like, "Gee whiz!" in order to create a more natural sync between voice and mouth movement.
Before we left, I bought some amazing spray paint art from Nathan Salmon! In just a matter of minutes, he painted two amazing art pieces depicting Dragon Ball and the Teenage Mutant Ninja Turtles for me!
Here's a time-lapse video of him painting the Dragon Ball piece.
Here's a time-lapse video of him painting the Ninja Turtles piece.
And here are pictures of the final products on my wall! These look amazing! Would highly recommend you pick up a custom piece of art if you come across him at another convention. For more of his work, check him out on Instagram!
Overall, my wife and I had a great time at Pretty Heroes! Even if you're not the biggest Sailor Moon fan, the scope of the show is broad enough that if you're into geek culture at all, you'll find something to enjoy!
---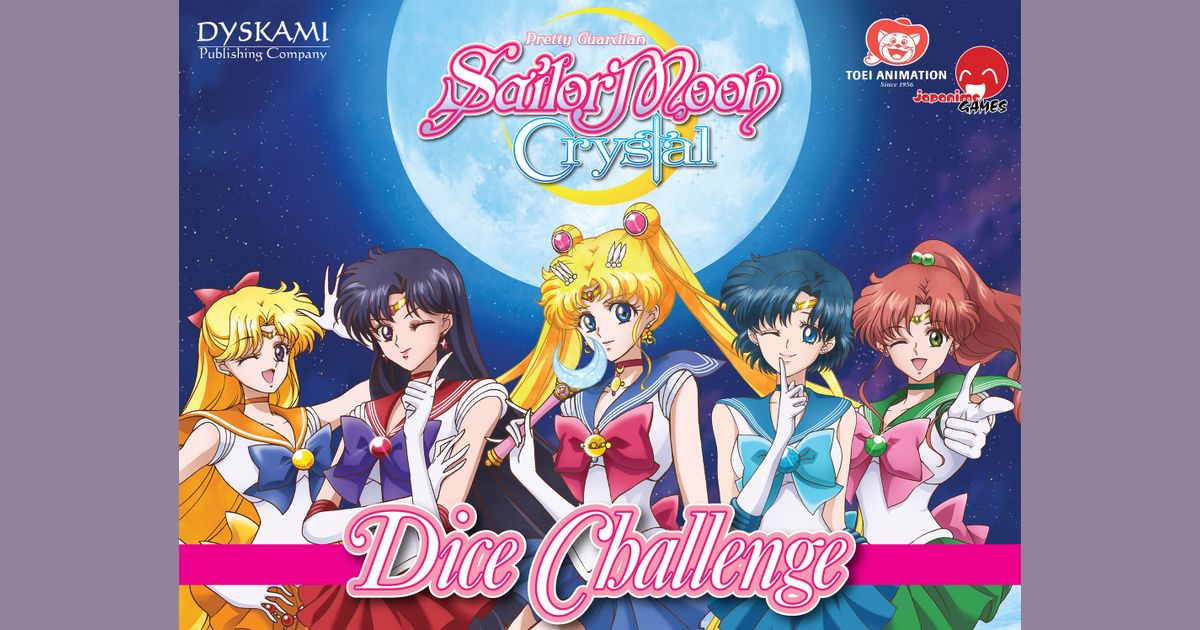 Buy the Sailor Moon Crystal Dice Challenge Now From Amazon.com
[Purchasing through this Amazon affiliate link gives me a small commission without adding any extra cost or effort to you. Thanks for your support!]