"Person Playing Video Games" is probably the single largest form of content that exists in the world of live streaming. There's nothing wrong with that. Will be the first to admit that the vast majority of my streaming content is in that format. I also have no shortage of amazing memories that have come from game streaming. Odds are, this type of content will be my bread-and-butter for the foreseeable future.
Even so, I have ambitions of doing more within the medium. Boss Rush – a talk show I host with Jason, Mat, Jon, Kris, and Rachel – is just the start.
On Saturday, March 7th, I hosted my first NBA G League co-stream. Basketball is my favourite sport and a topic I manage to shoehorn into every stream in some way. Thanks to the NBA broadcasting G League games on Twitch and allowing co-streaming, I was able to produce a show that was solely about basketball. Whether we were geeking out about my favourite team or I was teaching the basics of the sport, I had a blast and I hope you did too! Sports…won't be happening again any time soon due to circumstances beyond my control. But when it does, I'm excited to tackling it again on stream.
Then we went in a completely opposite direction. On Wednesday, March 11th, the Boss Rush crew came by and we started setting up for a Dungeons & Dragons campaign. Having never played, they were gracious enough to show me the ropes as we all set up for our eventual campaign. Besides getting the opportunity to play something new, it's an opportunity to broadcast something different as well.
Referenced this stream a bunch in recent days, but the fireside chat with Kris from Double Jump was yet another opportunity to do something different. While I spent too much time decorating the place and getting the fireplace to work as intended, it was an amazing opportunity to just casually hang out with friends and talk about anything.
I also purchased a camera mount that allows me to shoot downwards. Using it first for a video about DropMix, the long-term goal is to stream board gaming sessions. Still have to figure out a few of the logistics, but this is definitely on the list for 2020. Beyond this, there are other ideas floating around my head that I'd like to at least lay the groundwork for creating at some point in the future.
Playing video games on stream is great, but it does have its limitations. At a root level, the content you make as a game streamer is largely driven by the games you're playing. What you do as a streamer works best when your input complements the actions happening in the game. Also, your attention and hands are tied up as you try to control the game and produce a show at the same time.
What can I make that's creatively fulfilling for me and entertaining for you without limiting myself to playing video games? I think I have the experience and know-how to better explore what that looks like. Not to say that In Third Person is going to only be a basketball and DnD channel from now on, but I want to know what that could be. At least to start, I want to focus on sharing my love and enthusiasm for the things I like, such as video games, board games, and other nerdy pursuits. You know, like the tag line I've had for years that I've never fully delivered on.
In light of recent events, I want to be open to discussing the current elephant in the room too. If I can make a positive difference in the lives of my viewers in that way too, let's do this. As I've said before, I need you as an outlet too.
It's generally an easier road to create hyper-focused streaming content. Saw that first hand throughout 2019 when most of my growth came from regular Tetris 99 streams. As much as I want to grow an audience, I want to do it in a way that's still creatively exciting and fulfilling to me. Sometimes that means playing super niche fighting games that no one has ever heard of. Other times, it might involve broadcasting sports. Somewhere along this journey, I hope this output adds value to your life as well, but I'll be the first to tell you that it's probably going to get weird. Hold onto your butts!
---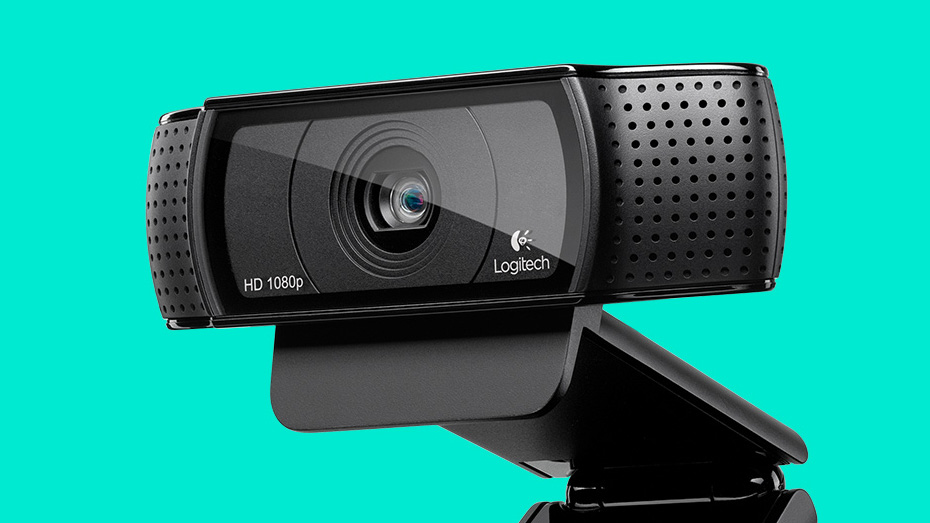 Buy the Logitech C920 Now From Amazon.com
[Purchasing through this Amazon affiliate link gives me a small commission without adding any extra cost or effort to you. Thanks for your support!]