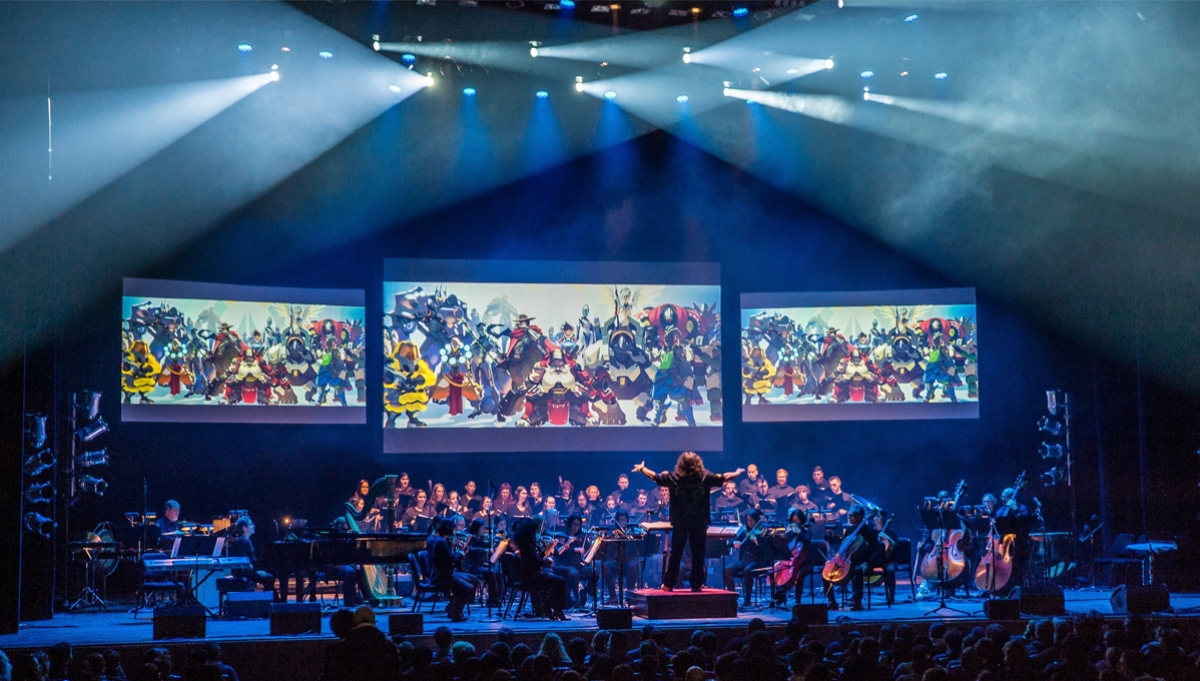 In the past, I have had the privilege of watching Video Games Live twice and The Legend of Zelda: Symphony of the Goddess once. All were fantastic concerts that brought my favourite video game music to life. If more video game soundtracks went on tour, what would I like to see live?
Mega Man
Before the internet really became a thing, I remember reading about the Minibosses. A video game cover band way ahead of their time, I had never even thought about video game music existing outside of its source material until then. When music downloading through Napster happened, one of the first tracks I grabbed was their Mega Man 2 medley. I still have it on my phone to this day. I would love to see the Minibosses do an extended set with the music from the Mega Man franchise, with an emphasis on Mega Man 2 and Mega Man X.
---
Street Fighter
Street Fighter II was such a watershed moment for gaming on so many fronts. It revolutionized the fighting game genre. Ushered in the new era of arcade gaming. It was a stunner to look at with its lush graphics and character designs filled with charm. But it also pushed gaming music forward. Moving beyond simple loops, Street Fighter II featured richly-layered compositions that truly reflected the international flavour of the affair. You could easily fill up one fantastic concert with music spanning the whole franchise and I'd buy a ticket on day one.
---
Donkey Kong Country
Best known for having mind-boggling graphics in the mid-90s, one aspect of the SNES trilogy that will never age poorly is its music. David Wise and Grant Kirkhope smashed a Disney-level soundtrack that was thematic, whimsical, and beautiful all at once. Hearing an orchestra perform all of those songs would be quite the trip.
---
Phoenix Wright
It may be a text-heavy game with virtually no on-screen movement, but the soundtracks to Phoenix Wright games sure go places. The title theme is just such an epic track that gives me the feeling of something big is about to go down. Also, the Pursuit-Cornered track that plays as you have the defendant on the ropes amps the situation up to 100. I can already imagine the tingling in my spine from hearing that song performed by an orchestra live.
---
Celeste
Blending together 8-bit synthesizers and melodies with acoustic instrumentation gives Celeste a unique sound while providing an extra level of emotional punch. These tracks are spectacular on their own, but work even better as the backdrop to the 2D action. Even thinking about this game just gives me the feels. Watching an orchestra perform this live would probably send me to tears.
---
Gris
Having just recently completed Gris, its soundtrack squeaks into my list at the last minute. Its piano-driven melodies soaked in reverb, backed by an orchestra and ambient synths will move me to tears. Probably going to need to be in a specific mood for this show.
---
Tetris 
I have sung the praises of the Tetris Effect soundtrack on this blog not that long ago. Watching that mix of orchestra, electronic, and international instruments jamming together to play these songs would be a musical rollercoaster. Then to cap it off, an encore of the Tetris songs from the NES and Gameboy iterations. What a night that would be!
---
Buy Tetris Effect Now From Amazon.com