Looking to start streaming?
Having the right hardware is just a part of the overall experience, but it's an important foundation to have. Without the right gear, your stream could suffer from lag, blurriness, your voice sounding scratchy through a crappy microphone, or any number of other problems that negatively impact your production quality. With so many good streams out there, it's important to not let your hardware deter others from enjoying your show.
Compiling the lessons I've learned over the past two years, here's a list of hardware upgrades to consider as you build the streaming rig of your dreams!
---
Internet Bandwidth
You can buy all of the best streaming hardware out there, but if your internet doesn't have the upload speeds to support a stream, then you're going to subject the world to a slideshow. Run an internet speed test to see what kind of upload speeds you're dealing with.
I'd say that the floor for streaming at 720p/30fps is 1.5mb/s. Twitch caps users off at 1080p/60fps at 6.0mb/s. Most of the time, I stream at 720p/30 at 2.5mb/s, as this gives me a good balance between image quality and bandwidth stability.
Keep in mind as well that other devices in your house will consume the same bandwidth. You'll want enough buffer between your upload rate and your upload cap to accommodate for other devices in the house. I've upgraded my plan a few times to get it to where it is now, but I know this can be a tough one to upgrade.
---
Desktop Computer
I am not the best when it comes to the particular specs you should be looking for with regards to streaming. There are other/better resources out there for that kind of information. What I can say is that your mileage will go a lot farther with a desktop over a laptop. The problem with laptops is that they're generally not built to be modded. With a desktop PC, you can incrementally swap in better parts, giving you a more powerful machine at arguably a cheaper price.
One key thing to note here, even though this is a guide specific to video game console streaming. If you're planning on streaming PC games, there are other things to consider. Streaming and playing games on the same machine at the same time needs a lot of horsepower. You will either need a machine that has the horsepower to run gaming and streaming in the same box, or a separate PC entirely dedicated just for encoding video.
---
Capture Card
[Buy the Elgato Game Capture HD60 S Now From Amazon.com]
In order to get your video game footage from your console to your PC, you're going to need a capture card. Personally, I'm an Elgato guy due to my positive experience with their products, so I have a hard time recommending anything other than their game capture cards. That said, there are other capture cards on the market that can also do the job.
There are different models and the temptation may be strong to save a few bucks with an older model. At this point, I strongly suggest going with the HD60 S, which is the latest in their line of external cards as of writing. Even if you're not streaming in 1080p/60fps, you'll want it for the USB 3.0 support, which should shorten the input delay. Also, older models do not support the use of multiple capture cards at once, which was a problem for me during my Extra Life stream where I wanted to flip between two instances of Overwatch.
---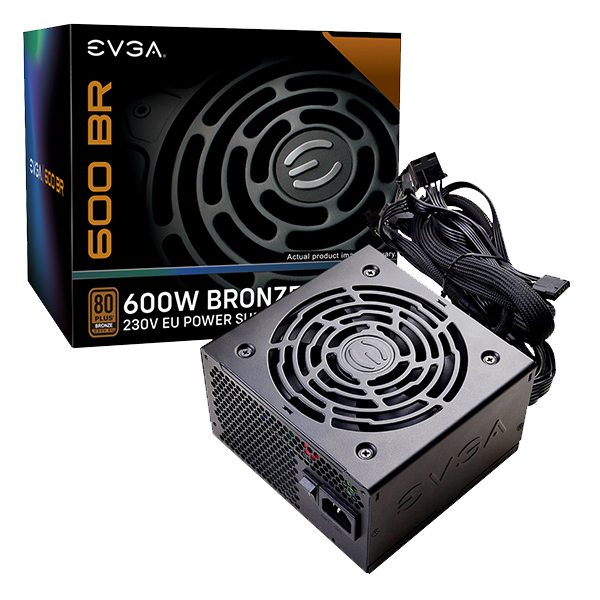 Power Supply
[Buy the EVGA 600 B1 Power Supply Now From Amazon.com]
Before you drop in a graphics card or other hardware upgrade, you'll want to make sure you have a power supply that will have the juice to run whatever you plug into it. I upgraded to an EVGA 600 BR power supply, though for some reason Amazon only has the B1. Not sure if they're the same thing? In any case, make sure you buy a power supply that has the wattage to properly run everything, as really bad things can happen if you don't!
---
Graphics Card
[Buy the Asus GeForce GTX 1060 3GB Now From Amazon.com]
One of the first issues I ran into while streaming was dropped frames during rendering lag. The process of streaming and recording at the same time crushed my CPU. One way to address that issue is with a graphics card. By diverting the streaming and/or encoding to the graphics card, you free up CPU bandwidth, allowing it to keep pace with the video. Adding this to my setup has also made video editing faster. Definitely not an expert in this regard, but I get the sense that Nvidia cards are generally the way to go. They seem to have the most support for streaming software. I personally use an Asus GeForce 1060 6GB card, which isn't top-of-the-line, but it works for my purposes.
---
Solid State Drive (SSD)
[Buy the WD Blue 3D Nano 1TB PC SSD Now From Amazon.com]
Adding an SSD to my rig was the latest hardware upgrade I made, but I probably should have done this sooner. Once I started diverting the recording to my graphics card, I started noticing a weird problem where the video and audio would go out of sync after about an hour. After much research and head-scratching, I decided to swap out my current hard-drive with an SSD and it's worked wonders. Having an SSD allows your encoder to write to the hard-drive faster, making it an invaluable addition for keeping the stream running at a steady pace.
---
Microphone
[Buy the Blue Snowball Ice Now From Amazon.com]
Using a crappy microphone is a surefire way of driving people away. The extra noise they add or pick up is obnoxious to the ears of viewers. Regardless of what your webcam says about its built-in mic, it probably sucks.
You do not need to break the bank on getting a high-end microphone and mixer for hundreds of dollars depending on your needs. I use a Blue Snowball Ice, which is on the lower end of the price and quality spectrum, but it sounds good enough for the purposes of streaming. You can listen to an extended monologue of mine to hear it for yourself.
---
Webcam
[Buy the Logitech c920 Now From Amazon.com]
Camera shy? I don't blame you, but stream viewers really want to see you as you play games. Having a webcam will go a long way towards having your audience connect with you. The Logitech c920 is no longer the latest or greatest webcam that the company offers, but it is still a hit among streamers, including yours truly. Its picture quality is great and at this point, its reduced price point makes it a great pickup if you're on a budget.
---
Lighting
Picture quality on your webcam letting you down? You can adjust the settings all you want, but if the lights in your room are sub-par, you're not going to look your best. Having the proper lighting solution goes a long way to providing your webcam with the best image quality. There are all sorts of ways you can go about solving the challenge. Personally, I hacked together a string of clearance LED lights and a dollar store table cloth. Whatever approach you go with, make sure it lights your face evenly to avoid weird shadows!
---
External Stream Controller
[Buy the Elgato Stream Deck Now From Amazon.com]
Depending on how you run your stream, you may not need an external controller. For me, even during my solo gaming streams, I flip between multiple layouts regularly and want the ability to place markers in spots I want to highlight later. During Boss Rush, I'm constantly noodling with settings, from switching between b-roll clips to running game shows. On average, I end up programming around 60 buttons to make that show function!
All of these actions require you to take your mind off the game and your eyes off the camera. With an external controller, such as an Elgato Stream Deck, you can manage your stream from end-to-end without having to look at OBS or whatever streaming software you use.
I love my Stream Deck, but I understand that it's a steep cost for many. There are DIY alternatives and smartphone app alternatives out there that come with their own pros and cons. Be mindful that making a keypad will require some programming on your part and that regular keyboard buttons can't change their look or function on the fly. Smartphone alternatives allow you to switch button functionality on the fly, but they lack the tactile feedback of a Stream Deck. You should also be concerned with the interface burning into your phone.
---
This is by no means a definitive hardware guide. Also, hardware is just a part of the plan! There's software to sort out, streaming platforms to choose, and lots of practice to get comfortable playing for an audience! Hoping this is at least enough to get you started!