Hip-Hop Week officially begins on In Third Person! Of course we had to start with the N-O, T-O, R-I, O, U-S!
---
On August 9th, 1994, Christopher Wallace released "Juicy", the first single from his forthcoming debut album Ready to Die. The song would peak at #1 on the Billboard charts and is still cited as one of the greatest hip-hop songs of all-time.
Though it may not have been the first time video games and hip-hop connected – and it certainly wouldn't be the last – the Notorious B.I.G. yelled out what would become the most iconic video game reference in hip-hop, and quite possibly all of music.
"Super Nintendo, Sega Genesis/When I was dead broke man, I couldn't picture this"
– Notorious B.I.G., "Juicy"
What is it about this line that continues to resonate today? Being associated with an all-time great rap song by an all-time great rapper goes a long way, but I think there's a bit more to it than that.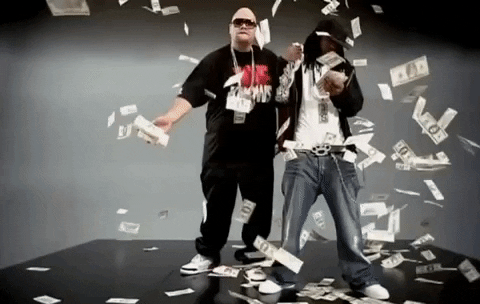 Hip-hop is oftentimes used as platform for aspirational music. With the medium originally created by artists in less-than-ideal circumstances, hip-hop music was often used to tell stories of a better life. Oftentimes, these stories involved material things, such as money, cars, houses, and other luxuries that the artists and audience aspired to have someday.
During the year that "Juicy" was released, we were already years deep into the first real console war. In the previous generation, the majority of players had an NES. Before that, the Atari 2600. But in the 90s, the Super Nintendo and Sega Genesis were neck-and-neck, essentially dividing the player base in two.
Keep in mind that at the time, the primary audience for video games was children and teenagers with no income of their own. I, along with many others at the time, didn't have the money for both consoles. It caused a lot of debate in the playgrounds, as friends and rivals the world over debated the merits of the one system they could afford. You really had to be rolling in the dough in order to own both consoles.
Though many years have passed and the console generations have moved forward many times over, gaming continues to be an expensive hobby to keep up with. Most people don't own all of the consoles. Even now amongst the Boss Rush crew – a group of adults and enthusiast gamers who actively create content around video games – most of us don't have all of the current platforms. I own all of the consoles, but I don't game on PC at all.
The Notorious B.I.G.'s line still resonates to this day for that reason, among many others. Owning all of the gaming platforms to this day would still be #goals for gamers of any age. Until we all win the lottery, drop hit singles, or develop our wicked jump shot, owning them all is just a dream for many.
---
Buy Ready to Die By the Notorious B.I.G. Now From Amazon.com
[Purchasing through this Amazon affiliate link gives me a small commission without adding any extra cost or effort to you. Thanks for your support!]