Mortal Kombat 11 is out now on PS4, Xbox One, and Nintendo Switch. I bought the PS4 version, but not without giving the Nintendo Switch version serious consideration. While the graphical degradation is clear when you view them side-by-side, it looks like the Switch holds up where it matters most. Both games appear to play equally well, and I think trading graphical fidelity for portability in this case is a reasonable exchange.
This is not a new phenomenon for the Nintendo Switch. While we would all love to see more third parties jump on the Switch bandwagon, we've already seen a number of titles complete the journey successfully, such as Rocket League, the NBA 2K series, Doom, Paladins, Skyrim, Warframe, and more. It's just still a surprise to me to see that we're in a world where portable gaming is much closer to its console counterparts than ever before.
Let me get comfortable in my grandpa rocking chair for a second. Back in my day, portable versions of games were completely different from what you would play at home. Severely degradation on every front, from worse graphics, inferior music, and oftentimes fewer buttons made 1:1 translations impossible. Oftentimes, it wasn't even worth it to bother with these portable ports. Then again, it was better than what came before it, which was either Tiger Electronics style standalone LCD games that barely had animation, or nothing at all.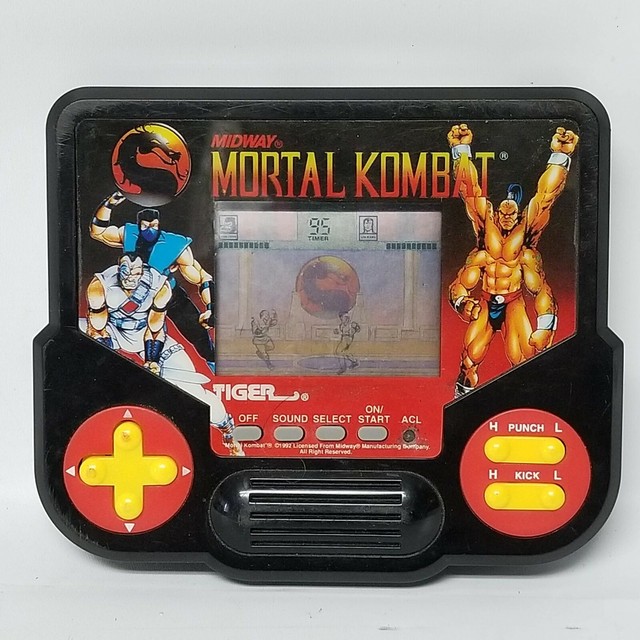 With time, things have gotten better. Super Street Fighter IV on the 3DS was actually a surprisingly decent port. Even with the lower framerate, it still largely played the same, save for the hand-crippling configuration of the controls and touch-screen functionality that could easily be abused to spam special moves.
Now we're at a point where the differences are mostly in the details. It's clear to see that the lighting and geometry have been toned down in order to get Mortal Kombat 11 on the Switch, but they seemingly play the same. I still care enough about the details to buy the PS4 version first, but it's great that those who want the portability will get a version that is close enough. Someday, I hope to double-dip and get this on the Switch too, along with Dragon Ball FighterZ and BlazBlue: Cross Tag Battle to round out my portable fighting game collection.
We should also discuss smaller indie games while we're here. Since most of these titles don't require the horsepower that high-end consoles provide, the Nintendo Switch has been a boon for them. I've become much more of an indie game enthusiast simply because I can play these games at home or on the go with no loss in performance.
In a few years, when streaming presumably takes over as the dominant form of gaming distribution, maybe the Nintendo Switch party trick won't be as impressive. By then, we'll expect every game to run at its best on every device we own, from our PCs, to our smartphones, to our smart fridges. For now though, it's a great time to game anywhere you want.
---
Buy Mortal Kombat 11 Now From Amazon.com
[Purchasing through this Amazon affiliate link gives me a small commission without adding any extra cost or effort to you. Thanks for your support!]