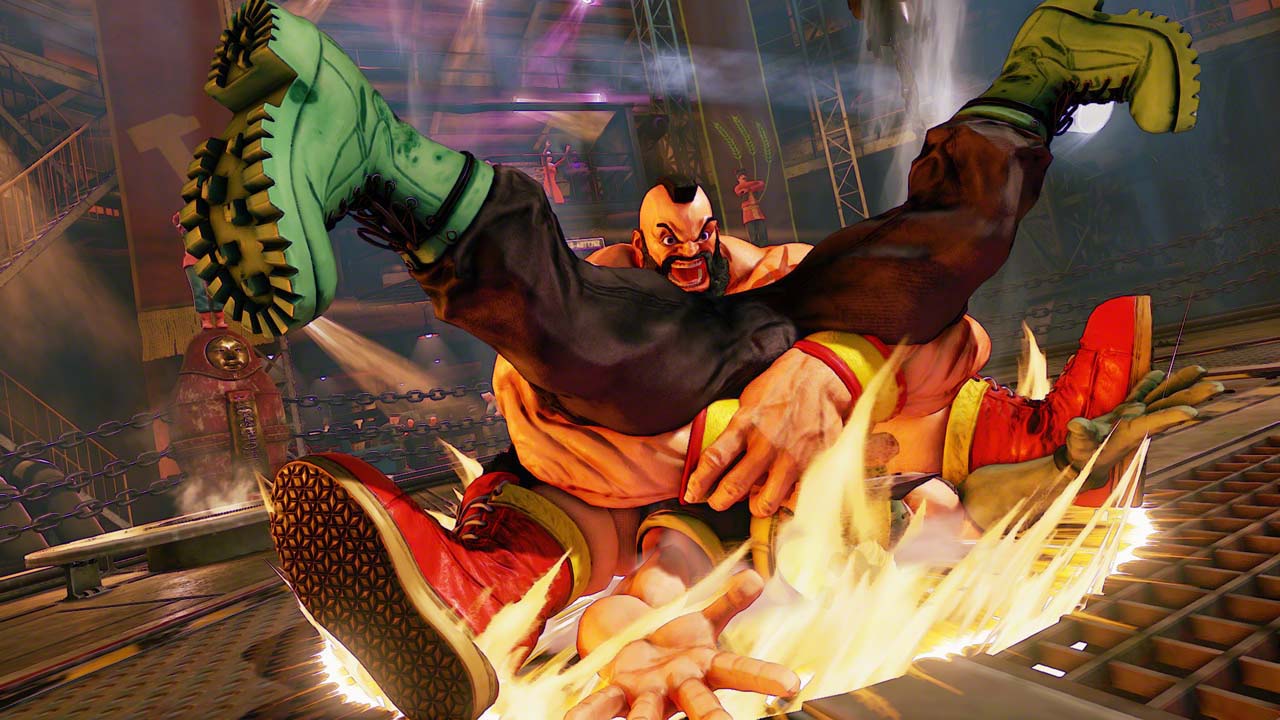 Rumblings about an a major update to Street Fighter V have lingered for quite some time. Recently, we got the most solid confirmation of this plan existing through Amazon, as they've gone ahead and listed the product for pre-order. Capcom has now officially revealed the existence of Street Fighter V: Arcade Edition. It's description sheds some light on what to expect from this package.
From Amazon's product description:
Arcade mode – choose from six different paths themed after classic Street Fighter games

Gallery – unlock hundreds of illustrations as you play through arcade mode

Extra battle – complete timed challenges to obtain exclusive costumes throughout 2018

New V-triggers – each character will have two v-triggers, adding even more depth to the combat system

New visuals – the user interface is being redesigned with new Color schemes, revised menus and exciting pre-and-post-fight effects
To this day, the lack of an Arcade mode is a black eye for the game, as its exclusion is a big part of why the game failed to capture a broader and casual audience. Despite my general ambivalence towards fighting against AI opponents, this should have been fixed much sooner. Hoping this mode is worth the wait.
The reward of exclusive costumes for Extra Battle sounds interesting, but I would like to learn more about the nature of these challenges. Are they like the missions we currently have in online play?
A new user interface would help the game greatly. Beyond just updating a UI that is clunky and kind of ugly, it could go a long way towards giving the impression of a new game.
The only tidbit we have regarding gameplay mechanics is the inclusion of a second V-Trigger for every character. Beyond adding more customization to the battle, this could greatly help certain characters who are bogged down by having bad V-Triggers, such as Ryu. I'm guessing that as part of this update, V-Triggers that are already strong will be nerfed in some way in order to give players two viable options for each character.
If you already own Street Fighter V, you'll get all of this in a free update. If you don't have the game already, this will also give you all of the season 1 and 2 characters as part of the asking price. If memory serves me well, it would be cheaper to buy Arcade Edition than to buy the season passes to get the DLC characters, making this a more appealing package.
Street Fighter V may have found its stride on the eSports circuit, but the game was a huge bust at retail once the word got out about its sub-par package and gameplay that rubbed grizzled veterans the wrong way. A major update of this magnitude is pretty much Capcom's only chance for this game to bring back those it spurned the first time around. Will it be enough?

Buy Street Fighter V: Arcade Edition Now From Amazon.com