Having created almost 3,000 posts (!) in the last decade, there's probably way more content here that I've forgotten than I've remembered. Though I highly recommend going back to the very beginning and reading everything in chronological order, you could also use this handy list of a few of my favourites!
---
While I'm not necessarily campaigning for a literal video game adaptation of the modern romance classic, I use it as a jumping off point for a discussion about how games are sorely lacking when it comes to creating titles around the subjects of love and romance. Since then, games like Dream Daddy have started to break down the barriers, but I still think there's a place in this world for games about love and romance that work for a broader audience.
---
For years, I misunderstood linking, which is a core combo mechanic in pretty much every fighting game. I made this realization after watching an episode of Excellent Adventures and hearing the button presses relative to the on-screen action. Once I truly understood what linking was, I wrote this piece to share my findings and hopefully explain it in a way that helped others who may have been confused as well. Having this knowledge on-hand has dramatically improved my ability as a fighting game player, as I have a much better understanding of how to create combos in almost every fighter.
---
X-Men is probably the most daunting comic book mountain to climb. With so many issues, characters, spin-offs, and one Chris Claremont run that is basically a continuous story that spans over 20 years, I didn't even know where to begin. Then, over the course of my brief comic book phase, I think I read just enough X-Men across its history to offer some thoughts on where prospective new readers could start. Hopefully it helped guided others to check out the stories behind some of the world's most iconic superheroes!
---
For way too long, I dismissed board games as a kids hobby. But thanks to innovations in the board game scene sparked by the success of Settlers of Catan, there are a ton of great games out there for all audiences. I wrote this piece as a means of reaching out to fellow gamers in hopes that maybe they'll see the light on why modern board games are worth checking out.
---
This one wasn't originally written for or posted on In Third Person. This is actually a review I first wrote for the now-defunct Splitkick. Working with that crew really pushed me to be the best writer I could be, with all work going through a heavy editing process. With a bit of help from my friends, this turned out to be my best written review.
---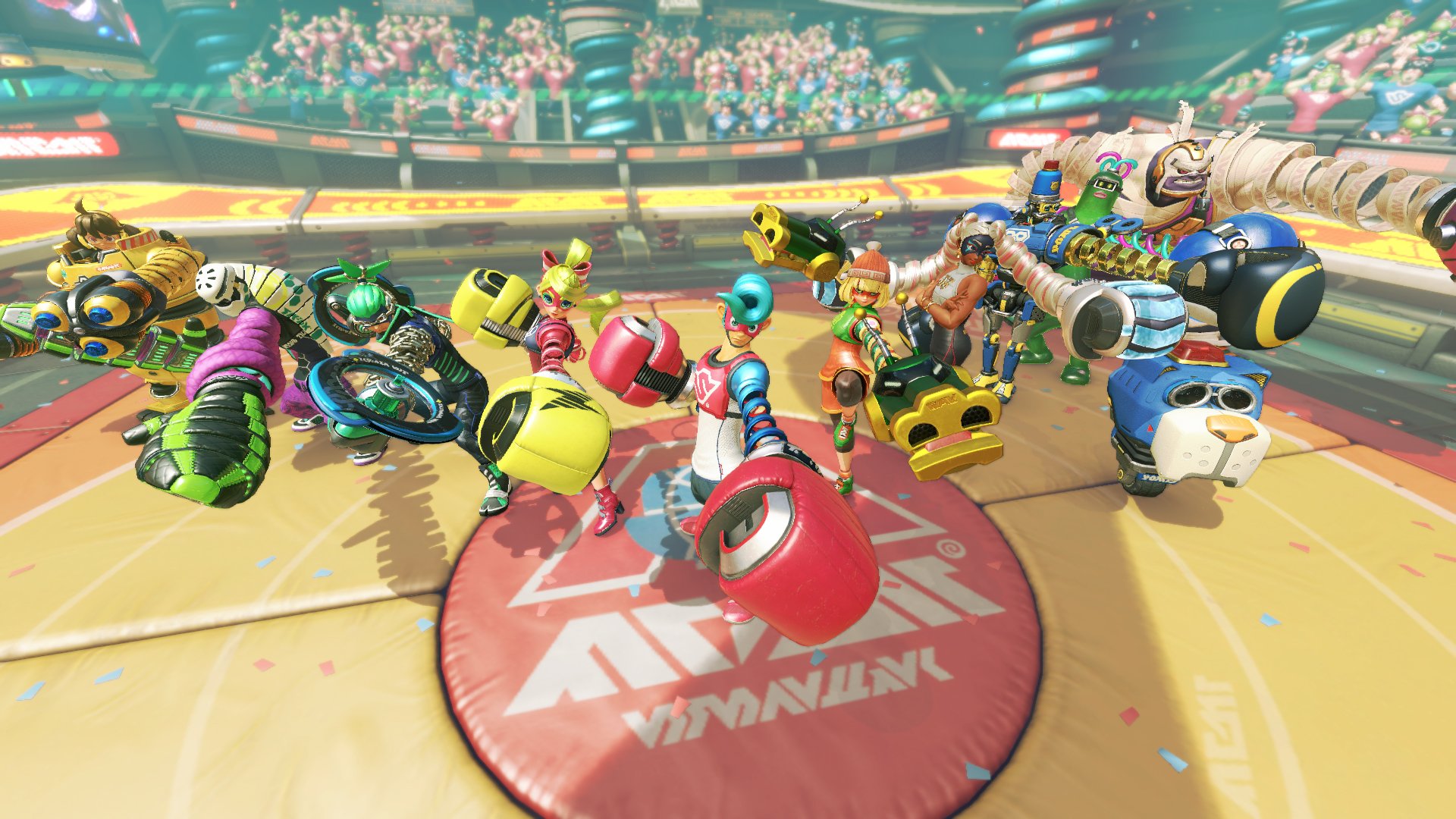 I'll be the first to admit that I love ARMS more than most. It hurts my soul every time I see ARMS slander on the internet, of which there is a ton. Understanding that most of the criticism is a matter of opinion, I instead go out of my way to debunk the notion that ARMS is a flop. Keeping my fingers crossed for an ARMS 2!
---
A few key interactions during my streams got me really thinking about what I'm doing with In Third Person. While I don't necessarily see myself as targeting a younger audience, there is one that tunes in and enjoys my content. I go through the process of thinking about what that means and how that impacts my thought process going forward.
---
Kris and Rachel over a Double Jump have made a tremendous impact on me ever since we crossed paths in 2018. They're a joy to collaborate with across our blogs and Twitch streams. We actively support each other in everything. Beyond anything relating to gaming and content creation, they've been amazing friends as well.
This post was the first time we really shared our gratitude and it carries a lot of sentimental value. You should head over to their site and check out this post and the many others they've written over the years! Make sure to follow them on Twitch too and join me in watching their amazing streams! #teamkris #teamrachel #triplejump #neversappy
---
Joining forces with Hannie over at The Hannie Corner, we spent about two weeks having this massive discussion about our experiences as writers making the transition to video. Even though it was rather time-consuming due to how much we had to say, it was a lot of fun to make and the piece really shines a light on a subject that isn't well documented.
For fellow writers who have or are looking to take the plunge into video work, definitely give yourself a healthy chunk of time to read this one in full! While you're at it, make sure to give Hannie's blog and YouTube channel a look too!
---
As Nintendo began opening its doors for outside studios to work with its IP, Ian at Adventure Rules and I played matchmaker on this post. Besides being able to work with a writer whose work I admire a lot, it was a really cool creative challenge that we put ourselves through. In hindsight, it was also a bit prophetic. Who willed Toby Fox and Nintendo teaming up? Who willed Overwatch onto the Switch? These guys. Head over to Adventure Rules to check out the full post and all of the other amazing stuff that Ian posts every week!
---
Don't stop there! With almost 3,000 posts on here and around the web, there's still a lot more to check out!
---
Support the Children's Miracle Network of Hospitals by Donating Through Extra Life