Sharing highlights from your stream can be a great way to attract new viewers or keep your existing fanbase engaged with content they might have missed. For a number of my social media followers, they've never gone to my stream but regularly engage with my highlights. If that's the way they want to connect, that's cool too!
The process could be as simple as taking a snippet from your stream and uploading it to your social media platforms. However, you're likely to be leaving money on the table if you don't go the extra mile. Here are a few tips to get the most out of your streaming highlights when you share them on other platforms!
Mark highlights as they happen
It's an awful process trying to fish out highlights from a multi-hour stream. Instead, use Twitch's built-in highlighting tools to capture those moments immediately. When something cool happens, submit "/marker" into your chat. When you open the Twitch video editor, you'll see that marker on the timeline, allowing you to easily edit it out. You can even type "/marker [insert description here]" (ex. "/marker funny moment") to add a note to yourself of why you marked this in the first place.
If you have an Elgato Stream Deck or other supported controller, the marking process can be even easier. Map the Twitch marker button to your Stream Deck for one-button marking. You can even map a button press to creating a clip of the last 30 seconds, but I prefer cutting the clip down to the exact length during the editing process.
Don't rely on slick shots and highlight reel plays
Everyone loves highlight plays. You should absolutely share them from time-to-time! That said, are you so talented at the games you're playing that these highlight-worthy moments are the norm for what viewers will find on your channel? Probably not. You're just showcasing a misleading view of what you offer and will likely disappoint anyone that arrives with inflated expectations. Besides, everyone will make cool plays in their games from time-to-time. The overall value of a highlight reel play is not as high as you might think.
Showcase your personality
Unless you're a pro gamer, the most appealing aspect of a stream is the streamer themselves. Viewers heavily value what you have to say and how you carry yourself way more than anything happening in the games you're playing. Your strongest supporters will even stick around to enjoy your content when you're playing games they're not interested in because your personality is the draw and the connection you've created with them is strong.
Find moments from your stream that showcase your personality. Some examples from my archives that you can use as a reference point include:
Reacting strongly to something
Sharing your opinion on a subject
Showing your passion for topics beyond your main subject
Moments like these (and many more) go a long way towards defining why potential viewers would want to spend their time with you. Lean heavily on these types of clips to build that connection.
Combing through your streams and not seeing much in the way of personality-led material? Consider making a more conscious effort to push yourself to the forefront of your stream. I prepare talking points before each stream and have recurring segments such as Show & Tell specifically so I can spread my wings beyond the bounds of what's happening within the games I'm playing. Not only does it make for better highlights, but it also makes your stream as a whole more compelling.
Add some extra flair to your clips
It's easy to cut clips and upload them to social media as-is. However, it's easy for your clips to get overlooked on someone's feed, especially when you're competing against content that's been optimized for the platform it's posted on. Most of the time, you'll want to dress up your highlights to make them as eye-catching and engaging as they can be for social media.
Format your clips to a resolution that works best for the platform. As an example, I post a lot on Instagram, where the square shape is key. I format all my videos to work well in that form.
Add an attention-grabbing headline and possibly a "cover photo" to make your post stand out. By default, most platforms use the first frame as the thumbnail image. Consider adding a cover photo on the first few frames and quickly fade it out so that you get the benefit of the cover photo in users' news feeds while making little difference to the overall video.
If you can, add closed captions to your videos so that viewers can understand the clip even when their sound is off. I wish I had the time to write captions but the process is incredibly time-consuming. If I get to a point where I can outsource highlight editing, adding captions will be #1 on my list for an editor to take care of.
Add emojis, images, music, and other additional media that can further amplify the impact of the highlight.
Zoom in on your face when you react strongly to something or when you're telling a story. In many ways, how you respond to something is more interesting than what you're reacting to.
Make sure you include a mention of where users can find you. I usually have my Twitch address embedded throughout, but you can also do this through a slick end screen.
Post your clips the right way
You're almost there! Don't drop the ball on these final steps!
Don't just tell viewers that this is "Fortnite Stream Headshot Compilation". Within that limited character limit, think of the narrative behind the clip. Instead of "Fortnite Stream Headshot Compilation", maybe something along the lines of, "You better duck when I'm around!" would work better by virtue of being a more narratively-driven caption. For added engagement, find a way to incorporate a question into your post. Users love answering questions.
Use hashtags to widen your reach. I prefer the look of posts without hashtags, but unless you're posting something truly phenomenal, most new viewers will find you through hashtags. You want a mix of relevant, super popular, and not-as-commonly used hashtags for the subject in order to reach the widest audience. If you're putting more than six-or-so hashtags, you might actually hurt your reach, as the platforms will punish you for leaning too heavily on them. Exercise restraint and go with just a few.
Many social media platforms give you the option to share the same post across multiple platforms. Don't use that feature. Oftentimes, the post appears worse on third party platforms. For example, tweets that originate from Instagram don't display the accompanying images or video. They just show the link to the original post. Beyond not looking as good, platforms reward users with more exposure when they post natively within their apps. Take the extra effort and create the post within each platform.
BONUS TIP: Go beyond the highlights
If your social media feed only consists of highlights and go-live notifications, your feed as a whole won't be very interesting to follow. Make sure to mix things up by sharing your thoughts, photos, life behind the scenes, glimpses of your life outside of streaming, and engaging with others. Selling yourself as an interesting person will probably get you way farther than positioning your social media channel as a highlight aggregate.
---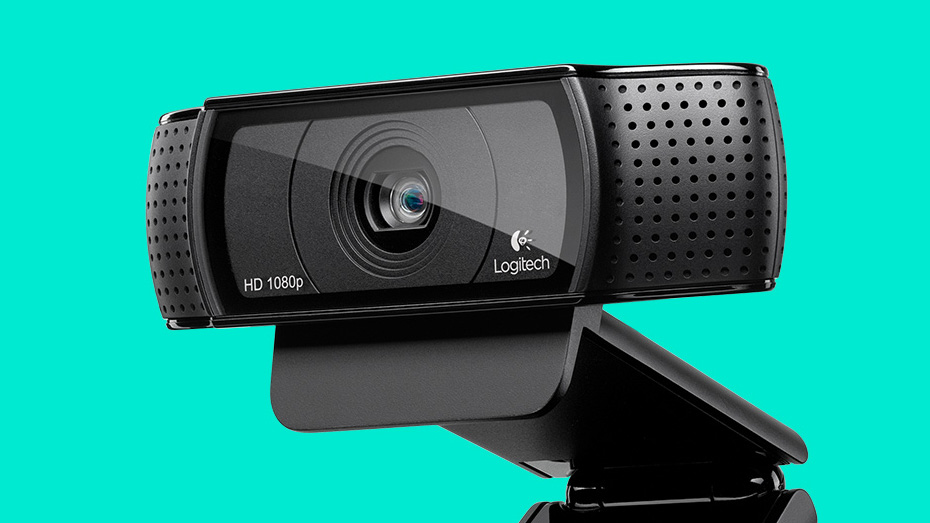 Buy the Logitech C920 Now From Amazon.com
[Purchasing through this Amazon affiliate link gives me a small commission without adding any extra cost or effort to you. Thanks for your support!]