As November draws near, the hype for new consoles is hitting a fever pitch. I can't wait to get my hands on my PlayStation 5 next month and experience the next generation of gaming.
All of this excitement got me thinking about my past experiences with new hardware. In particular, the games I got with each new toy. To the best of my memory, here's
Famicom – 52-in-1 (not the exact one pictured above)
I didn't actually own an NES as a kid. Instead, my parents got me a Famicom. No, I didn't live in Japan, but my parents knew where to get one with bootleg cartridges that packed dozens of games into one cart. Why spend full price on one game when we can get 52 instead?
Through that cartridge, I got familiar with some weird entries in the NES lineup, such as Legend of Kage and Mappy. Many of the games were not great, but it did include the superior (and outlawed) Tengen Tetris, which included head-to-head multiplayer when the NES version didn't!
SNES – Super Mario World, Star Fox, and Super Mario All-Stars
Getting the Super Nintendo for my birthday was a formative moment in my life. It was through this console and its games that I laid the groundwork to become the gaming enthusiast that I am now. My parents got me a bundle that included Super Mario World and Star Fox. The former still stands as my single-favourite Super Mario game of all-time. The latter was a groundbreaking step towards 3D gaming as we know it today.
A few days later, I got a package in the mail. As it turns out, my parents filled out a mail-in rebate to also get Super Mario All-Stars. I was so spoiled that year!
Nintendo 64 – Super Mario 64
During the Nintendo 64 launch, there were a whopping two titles to choose from. One was Pilotwings 64. The other was the seminal classic Super Mario 64. Pilotwings 64 is fine, but the choice for what game to get with your new Nintendo console at the time was obvious. Mind-blowing game for its time and still a blast to play as part of Super Mario 3D All-Stars!
GameCube – Wave Race: Blue Storm
Having read mixed reviews on Luigi's Mansion, I passed on it during the GameCube launch. To this day, it's still a gap in my knowledge base. Instead, my brother and I got Wave Race: Blue Storm. This…proved to be a mistake.
After that launch day, I never went back to it. Despite my enjoyment of the original, Blue Storm made a bad first impression on us with how difficult the AI was. In retrospect, this is one of my biggest launch busts ever.
Gameboy Advance – Tony Hawk 2
Having never played a Tony Hawk game before, staring my GBA adventure with Tony Hawk 2 was a weird move. While it's certainly not the best way to play, portable Tony Hawk 2 was actually really good. Much of what was possible on home consoles could be done here, just with an isometric camera. From here, I would end up buying (and loving) Tony Hawk 3 and Tony Hawk 4 on the GameCube.
Nintendo DS – Mario Kart DS
My friend Wendy got me a Nintendo DS bundled with Mario Kart DS for Christmas one year. What an insane gift! Mario Kart DS to this day is still one of my faves in the series and was the first to include online play. Too bad that snaking took over the online meta.
Wii – Wii Sports and The Legend of Zelda: Twilight Princess
Packed in with the console, Wii Sports paved the way for motion-based gaming while also expanding the gaming audience. Many of my family members who would never play video games lost their minds every time Wii Bowling together. Though it was a cross-generation port, Twilight Princess proved to be an amazing "core" game to balance things out.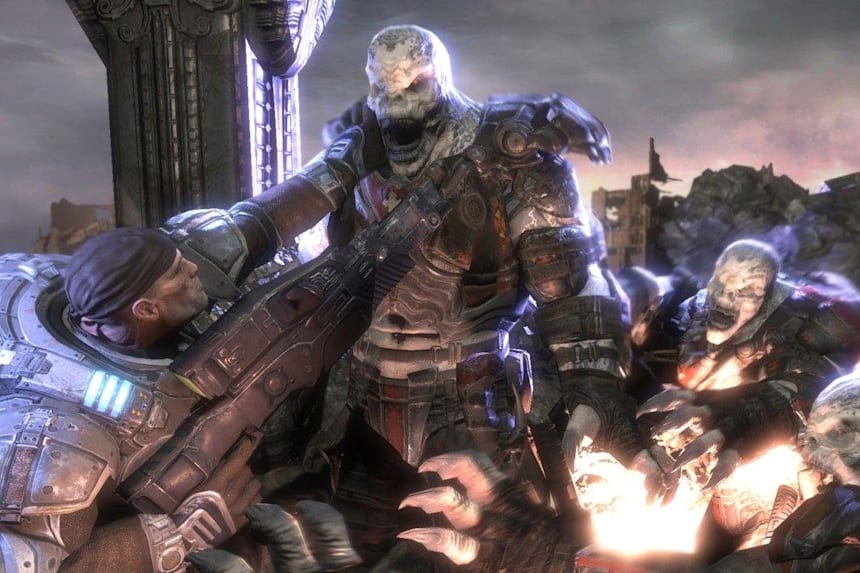 Xbox 360 – Gears of War and Guitar Hero 2
Despite my lifelong loyalty to Nintendo up to that point, I grew to resent the Wii for not providing me with the core gaming experiences I was looking for. When I finally broke rank, I did so by picking up an Xbox 360 Elite with Gears of War and Guitar Hero 2.
At the time, Gears of War was the pinnacle of gaming graphics. I drooled over its HD visuals while blasting through its campaign many times over. Guitar Hero 2 melted our faces until Rock Band completely took over my life for a time.
PlayStation 3 – Uncharted and Little Big Planet
At the first ever convention I'd gone to, they had a great deal on a PlayStation 3 bundle. Though I've long-resisted the idea of owning any Sony console, I took the plunge on this deal with Uncharted and Little Big Planet. Nathan Drake's debut outing was a mediocre shooter and not indicative of how great that franchise would become over time. As for the latter, I still greatly despite it for its godawful jumping physics.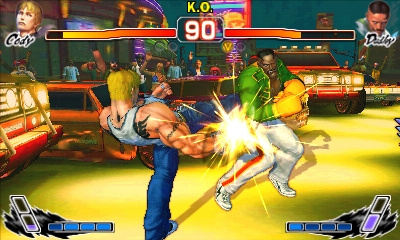 Nintendo 3DS – Super Street Fighter IV
It goes without saying that Super Street Fighter IV on the DS was not the best way to play. Touch controls broke the game. The console didn't really have a good control method for moving characters around the screen. And the behind-the-shoulder combat in that one extra mode was…jarring. All things considered, it could have been much worse. I still got some enjoyment out of it by virtue of being a hardcore Street Fighter IV fanboy, but it's not a title I would wholeheartedly recommend to anyone.
Wii U – Nintendoland and New Super Mario Bros. U
The Nintendo Wii U failed to find many practical uses for the tablet controller. Nintendoland – as fleeting of an experience as it was – still stands as one of the best examples of how gaming in that format could work. On the other end of the spectrum was a ho-hum Super Mario 2D platformer during a time when the "new" had already worn off from this modern stretch of Mario platformers.
PlayStation 4 – Skylanders: Swap Force and Battlefield 4
I started off the last generation with my personal last hurrah with the Skylanders series in Swap Force. The gimmick this time was that you could swap the tops and bottoms of certain monsters to create new ones, though it really was an excuse to sell more toys. It was fine for what it was.
Battlefield 4 though was a massive bust. At launch, the game had a game-breaking bug that wouldn't allow you to save your campaign progress, even though the game had said it did. I tried to return it on the grounds of it being a broken game but to no avail. Traded it in and got Call of Duty: Ghosts instead. Not a great game, either, but at least it worked.
Xbox One – Titanfall
Even with all of the garbage that fell out of the Xbox One launch, I still wanted one solely for the opportunity to play Titanfall. Though I was disappointed by its lack of a campaign, its multiplayer action was fantastic!
Nintendo Switch – Legend of Zelda: Breath of the Wild
A legendary game for what's become a legendary console. Breath of the Wild was a mostly-fantastic reimagining of what a Legend of Zelda game could be. Though I wish its dungeons featured more combat, I loved it for providing me with a wide open adventure where I was bound to run into something cool anywhere I went.
---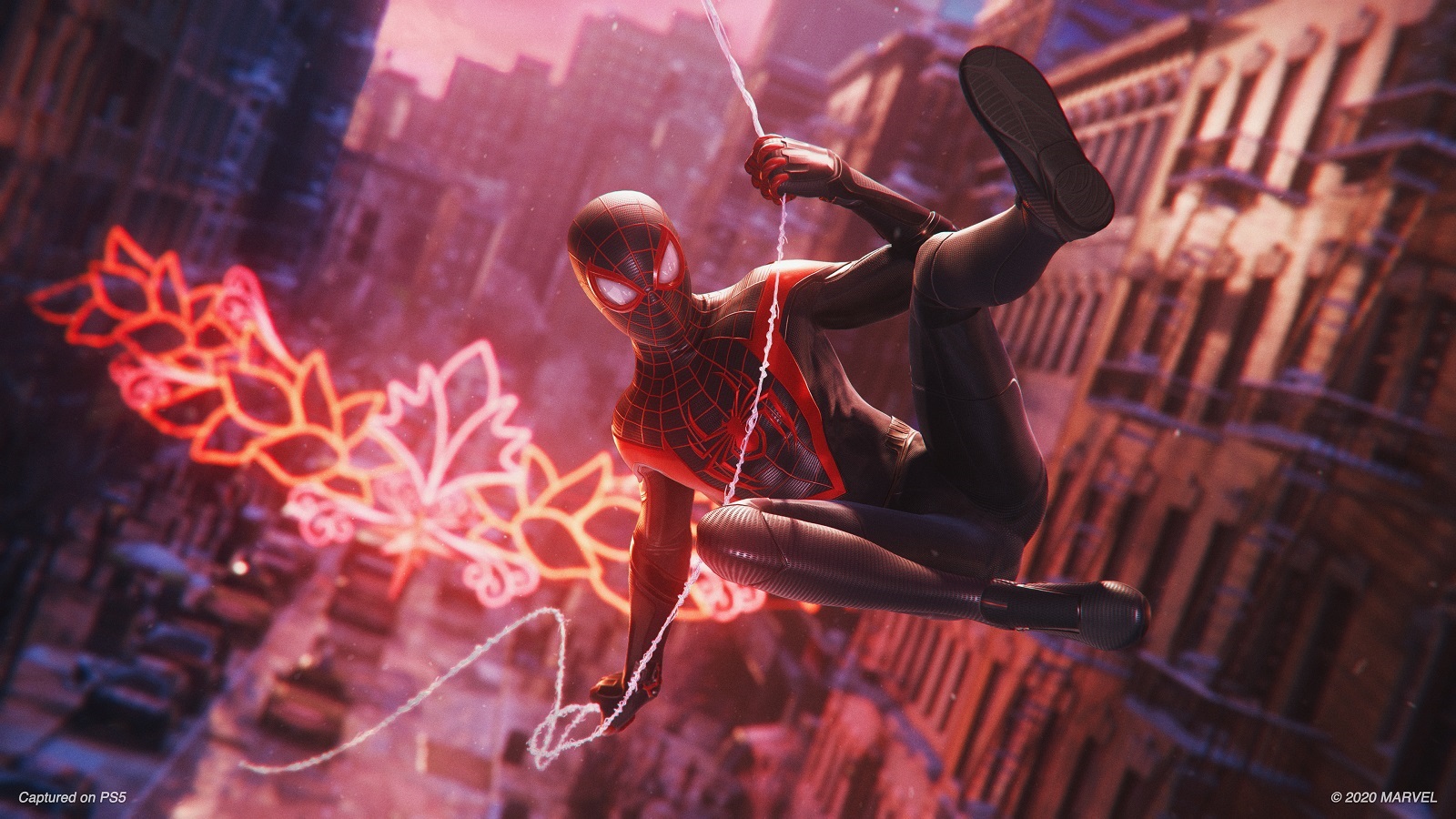 Whether you plan on getting one of the new consoles at launch or at a later date, I hope you grab it with games that truly capture your imagination. What are some of the games you plan on getting with the new consoles? And what are some of the most memorable games you've gotten with a new console?
---