2020 was quite the year for In Third Person on Twitch. We shared a lot of laughs. Made a lot of new friends. Channel Points changed the show in a big way, allowing you to control the stream and hunt for shiny Snorlax. We also raised a mind-boggling amount of money for Extra Life!
Before we close the book on 2020, let's take a moment to relive some of my favourite on-stream moments! There are too many to count, but here a few that immediately come to mind!

Shiny Snorlax Sightings
Shiny Snorlax fever took over the In Third Person Twitch channel in 2020! By spending 300 Channel Points, viewers could blow the Poke Flute and wake up a Snorlax. However, lucky shiny hunters were able to summon a shiny Snorlax! It was always an incredibly exciting moment to see shiny Snorlax jump on screen and enter a new person into the Shiny Club!
The fervour around shiny Snorlax has gotten so hot that many in the community have been propagating fake tips on how to get one. Most notably, the idea that being a family member improves your odds has spread like wildfire, even if the notion is entirely false.
Most recently, I've made an adjustment to the Poke Flute to incorporate something much, MUCH rarer than shiny Snorlax. What could it possibly be? We'll all find out together if someone miraculously makes it happen!
Money Gun Celebrations
After finding a Monopoly money gun at a thrift store, I decided to use it on stream to celebrate big moments. Used it first to celebrate reaching 200 followers. It was a ton of fun emptying the clip but a nightmare to clean afterwards. I was finding bills scattered around my basement for months afterwards!
More recently, we gave the money gun a workout by firing it in honour of every donation we received during this year's Extra Life 24-hour marathon. Who could forget Reaper from Overwatch making an appearance on stream and performing his spinning ultimate shot with the money gun?!
Fireside Chat with Kris from Double Jump
Just days into the pandemic, Kris from Double Jump joined me for a few rounds of Pokemon and for a post-game fireside chat. During a time when we incredibly scared about the threat we were facing, it was awesome to be in good company with a friend and just chat about fun stuff for a while. Also, the elaborate fireplace setup ended up foreshadowing where the channel was going.
The Stardew Valley Spring Dance
"Haley, will you be my dance partner?"
Although Haley and I weren't exactly on the best terms that this point in our relationship, I didn't realize that she was going to dunk on me harder than any video game character ever has before. 
"Ew…no."
Having had my heart ripped out of my chest, I fall to the floor in a heap. For you, it was probably one of the most hilarious moments on the channel yet!
That iconic moment actually inspired Heather over at hqagoncillo to create an anime short based on the events of that dance! To this day, I'm still overwhelmed by the idea that someone was inspired by my content that much to commemorate it in this way. Kudos to you Heather for the amazing anime!
Spray Paint Art Streams
Late last year, I took up spray paint art as a hobby. For many months, I racked my brain over how I could share that experience with you. With a little help from my phone and a makeshift stand, you can almost smell the fumes as I lay down layers of paint and hopefully make things that don't look terrible!
Video games are great, but I want this channel to reflect the "…board games, and other nerdy pursuits" part of the tagline too. I lean heavily into the video game side on Twitch because, quite frankly, it's a lot easier to do than other forms of live streaming content. Finding a way to host spray paint art streams is a meaningful step in broadening my horizons! 
Too Hot for Twitch
One of the new features I implemented on the channel was the ability for viewers to generate autographs. By spending Channel Points, a screenshot of my face is taken and a randomized caption is displayed with it.
I never could have seen it used quite in this way.
Attempting to share the design on the back of my shirt, I bent over to make a joke about mooning the camera. Someone then took an autograph, which just so happened to be the Snapchat/OnlyFans one with the emojis that were supposed to cover my chest were now covering my butt cheeks. So many things had to align for that to work, but I'm so glad that it did!
We Made a Chat-Controlled Video Game
During a particularly rough stretch of internet, I changed gears on a Sunday morning stream. Instead of playing Overwatch, I decided to make a chat-controlled video game inside of my broadcasting software. Though it took a couple of hours to create a game that could be beaten in under five minutes, we turned a bad situation into something insanely cool! Still have hopes of someday using this framework to make an FMV game someday!
Meet Me in My Bedroom
When a love interest invites you into their bedroom, what do you expect to go down? The chat and I were completely floored when Abigail invited us over and she pulled this on me!
Ice Cream Social
Over the summer, I invited a international panel of ice cream experts to discuss the joys and international intricacies of ice cream. Yes, this is stretching the "other nerdy pursuits" tag a bit far, but I wanted to talk with my friends about ice cream! We all learned so much about how different ice cream and ice cream culture is around the world while also bonding over our shared love of this delicious treat! Thanks again to Adventure Rules, Later Levels, Blogz0rz, Gaming Diaries, Switch to Decaf, PlayerTwoStart, and my wife Steff for joining the discussion!
Playing Dungeons & Dragons for the First Time
Led by Jason over at Downstab, I got to play Dungeons & Dragons for the first time ever! Accompanied by Mat from Biff Bam Pop, Kris & Rachel over at Double Jump, and Jon, we slayed zombies and inadvertently doomed the world. Oops.
Rap Intros
Fairly early on, I set the tone for the show by blasting an air horn. That eventually evolved this year into a full-on production. Fast-changing camera angles, lights, concert scenes, Auto Tune, and original raps kick off every stream to get the crowd hype! My personal favourite so far is the Tom Nook rap, which has such a great flow to it!
Special shoutout to hqagoncillo for writing this song in the chat which I then performed moments later!
Hottest Calves on Twitch
Yes, I have muscular calves by virtue of extensive leg workouts in high school and crippling flat feet that constantly strain my calves any time I walk. However, I did not expect them to become a recurring topic on the stream.
During a day when I wore shorts, the chat awkwardly fixated on them. Later on, I decided to turn it into a meme by creating an autograph based on the meme. Then, when talking about why people should vote for me in the 2020 elections, I said that the next autograph would be my campaign slogan. To my surprise, the hottest calves autograph appeared and has been immortalized as part of my branding ever since. Side note: Google "hottest calves on Twitch" and see what you get. 😉
Extended Just Chatting Sessions
Playing games is always a joy. However, I feel most connected with you when we're sitting around, just chatting about whatever is on our minds. This mostly happens during weeknight streams where sometimes we get caught up in the conversation and go way into overtime. Whether we're grousing about promposals, building the definitive potato tier list, or having a vulnerable discussion about death, I cherish these moments where we all get to know each other better. 
---
Thank you for all of the great memories on Twitch! It's a pleasure getting to hang out with you all every week and I hope these streams make your day better every time you come by. Going forward, I vow to keep doing what I can to make this show even better. Looking forward to seeing you on the next one!
---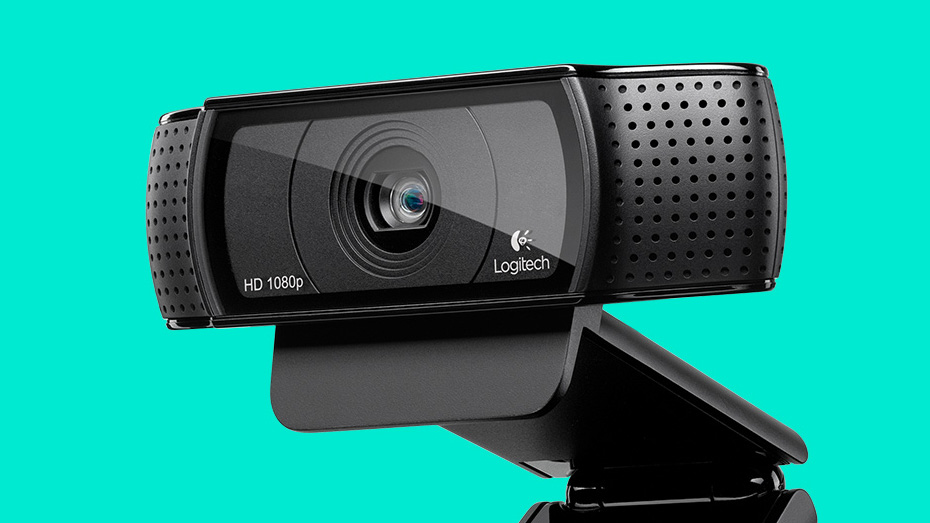 Buy the Logitech C920 Now From Amazon.com
[Purchasing through this Amazon affiliate link gives me a small commission without adding any extra cost or effort to you. Thanks for your support!]