Yesterday, Nintendo finally stepped forward with its first full Nintendo Direct in over a year. It was great to see so many announcements jam-packed in a 50-minute presentation. Though I won't cover everything here, I will highlight a few trailers that really caught my attention!
Mario Golf: Super Rush
I stan so hard for the Mario Golf series. It's been a long time since we've gotten one on a console and Super Rush looks fantastic so far! Some really clever UI tweaks such as the bending power bar to show how your ball will curve in the wind is a nice touch. Though I have little interest in the speed golf part, I think I'd much rather that than the overly-fantastical courses featured on Toadstool Tour. Most importantly, the RPG elements of the Gameboy golf games are back! Fingers crossed that the RPG elements are at least as robust as what we had on the Gameboy, though I'm really hoping for more.
DC Super Hero Girls: Teen Power
Not necessarily excited to play this one. However, I'm excited to see the DC Super Hero Girls initiative find its way into the realm of video games. For a number of years now, this branch of the DC Universe has aimed to push female superheroes to the forefront. Psyched that they're getting a game so that they can show the young (and young at heart) how girls can kick butt!
The Legend of Zelda: Skyward Sword
My time with Skyward Sword on the Wii was…less than rosy. Godawful motion controls made the game literally unplayable for me. Having the option to play it now on the Switch without motion controls will allow me to finally give this one a fair shake! Er, swipe of the analog stick!
Splatoon 3
Nintendo's final announcement was a third installment of the Splatoon series. Admittedly, the lengthy lead-up made me think we were getting some sort of action-adventure spin-off. Nope. Just more Splatoon. And that's not a bad thing! It'll be a five-year gap between Splatoon 2 and Splatoon 3, so the timing makes sense. Will we possibly see other gameplay modes incorporated that have taken off since Splatoon 2, such as…battle royale?
Project Triangle Strategy
A turn-based strategy game created by the folks behind Octopath Traveler? Sold! Haven't had a chance to play the demo yet, but I know it's on the eShop now and hopefully it cements my intent on picking this up when it's ready!
---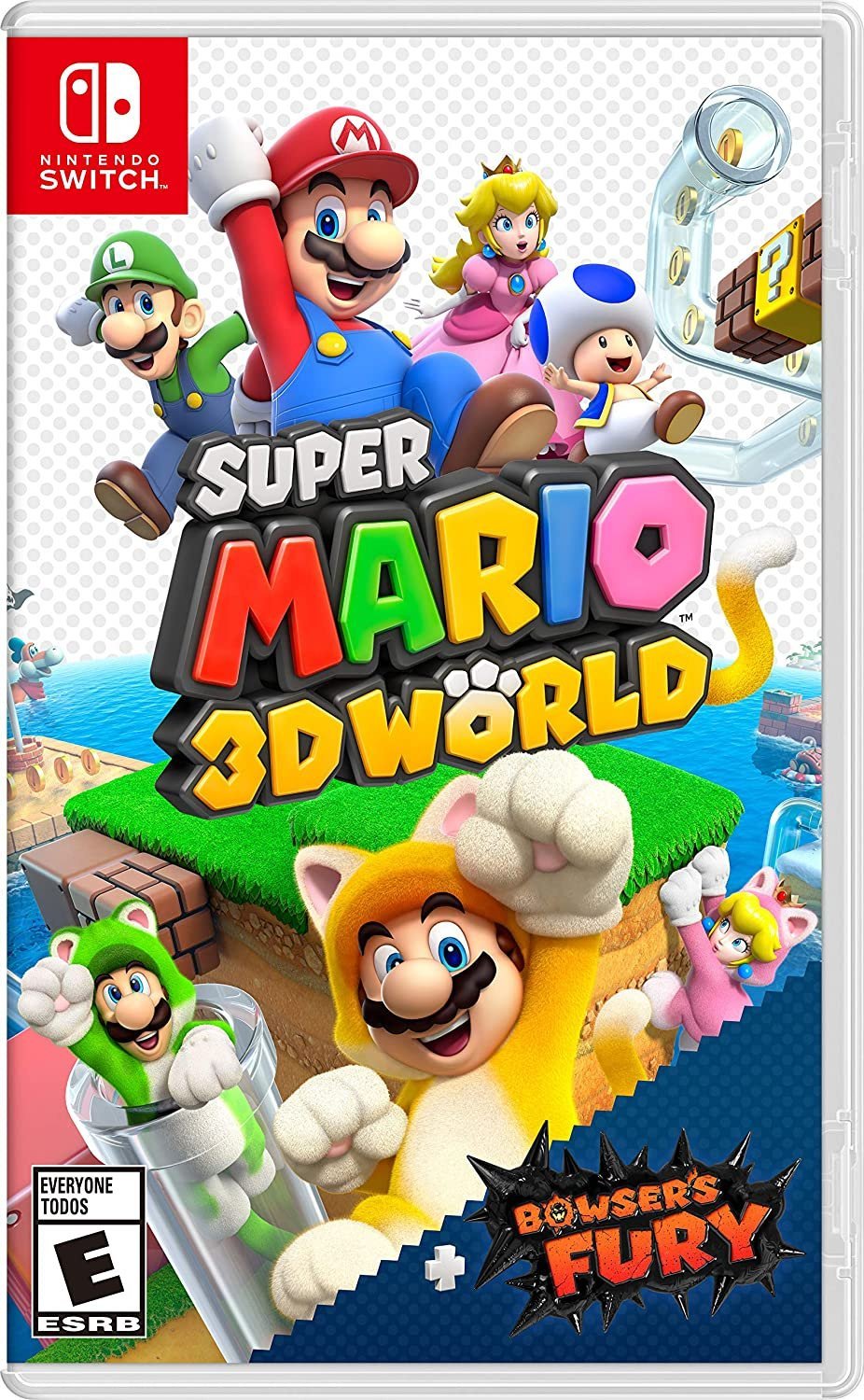 Buy Super Mario 3D World + Bowser's Fury Now From Amazon.com
[Purchasing through this Amazon affiliate link gives me a small commission without adding any extra cost or effort to you. Thanks for your support!]