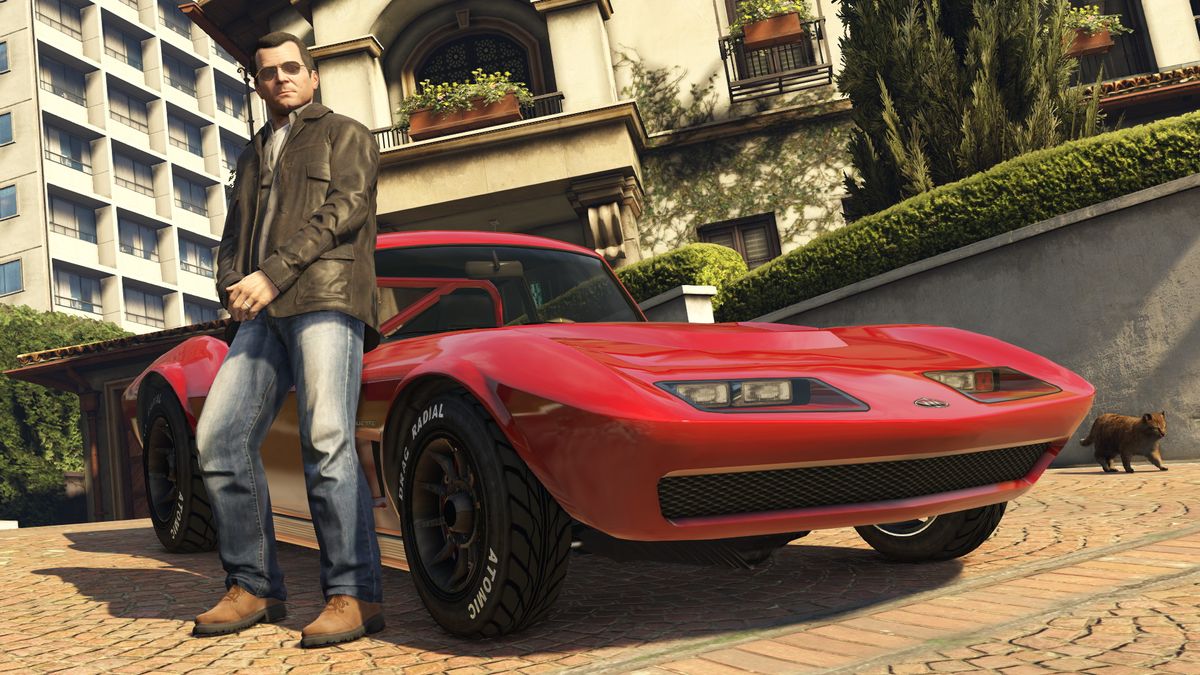 The origins of open world games go back almost as far as the genre itself. However, the genre wouldn't have its watershed moment until the release of Grand Theft Auto III in 2001. Players love the freedom that comes with exploring a full world, whether that means stealing cars, scaling mountains, fighting dragons, or cooking meals with whatever ingredients you've scrounged up from the forest.
In no particular order, here are a few of my fave open world games!
Grand Theft Auto V
Having sold north of 120 million copies, Grand Theft Auto V is one of the best selling video games of all-time. Some of that can be credited to its name recognition, but it's also a fantastic open world game with a great story about three unlikely friends working together in the seedy underbelly of San Andreas. Really enjoyed the game's story and taking part in all of the crazy things that can happen in the city. At this point, the game's continual success comes from its online play, which opens a whole new set of possibilities when playing along with friends.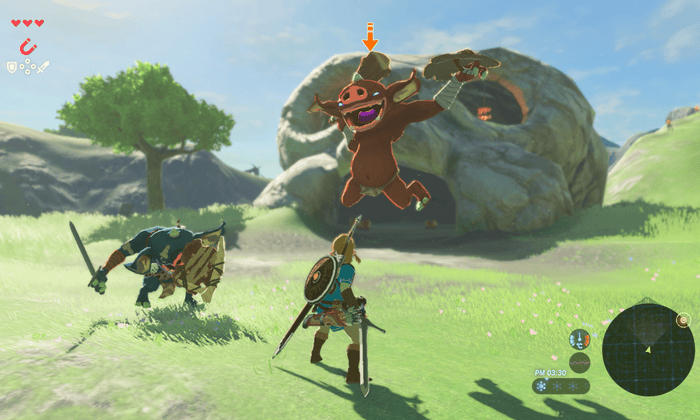 The Legend of Zelda: Breath of the Wild
One can argue that The Legend of Zelda started as an open world game. By the time the series got to A Link to the Past, the series funneled players through a defined path and stayed that way for decades.
Decades later, Nintendo would shift the franchise back to its roots. A Link Between Worlds allowed players to take on dungeons in any order by centralizing every key weapon into one instantly-accessible shop. Breath of the Wild goes a step further, allowing players to take on as much (or as little) of the game as you want before rolling the credits. Beyond the game's overall structure, so much of the game encourages players to explore its vast environment and create their own stories along the way to Hyrule Castle.
Assassin's Creed II
I didn't get into the Assassin's Creed series until Ezio took centre stage. Set in Italy during the 1400's, Ezio's tale of revenge is filled with drama, supernatural elements, intrigue, and stylish stabbing. As fun as the game's acrobatics and combat were, I most fondly remember this game for being the start of Ezio's trilogy. I know many love the modern entries of the series, but Ezio's run is still my favourite.
Elder Scrolls V: Skyrim
The Elder Scrolls game that won't go away, Skyrim sent shockwaves throughout the industry with a massive open world RPG that continues to captivate players to this day. Though it's been years since I played it, I still remember much of my time with it fondly. It looked leagues better than anything else at the time and I could have hours of fun just wandering in a direction and seeing what cool encounters I'd come across along the way.
Batman: Arkham City
Arkham Asylum was a revelation for superhero games and gaming as a whole. But Arkham City was the best game in the series. With all of Gotham City as your playground, Batman embarks on a thrilling adventure that really brings out the best of his abilities. Special shoutout to the incredible Mr. Freeze boss fight, which truly tested your wits!
Far Cry 4
My history with Far Cry is spotty at best. Loved Far Cry 3 until a frustrating stealth mission ended my run. Blood Dragon was a neat offshoot, even if its sense of humour wore thin. I bailed on Far Cry 5 very early on due to some massive glitches.
Far Cry 4 though? Magnificent. Ubisoft found the right mix of a beautiful environment, fun weapons, and encounters that gave you plenty of room for improvisation. And just in case you want to forego the whole game, actually follow the antagonist's orders at the beginning to see what happens. 😉
---
Buy The Legend of Zelda: Breath of the Wild Now From Amazon.com
[Purchasing through this Amazon affiliate link gives me a small commission without adding any extra cost or effort to you. Thanks for your support!]