[This post is part of a blogging collaboration by Later Levels and Hundstrasse called #BloggersWhoStream. Make sure to give them both credit and follow the hashtag on Twitter for more posts from the community!]
My efforts for #BloggersWhoStream are technically wrapping up today. However, writing about streaming is something that I have a deep passion for. I write posts about the subject on most Fridays and I'll continue to do so for the foreseeable future.
If you enjoyed my work this week and wanted more, here's a handy post that compiles links to a number of my previous efforts. Give it a look and I hope you enjoy!
---
"With the help of my wife, we were able to create a custom lighting solution that does a tremendous job of providing my face with an even light source that doesn't break the bank. Maybe this solution is what you need to take your stream to the next level!"
---
"Compiling the lessons I've learned over the past two years, here's a list of hardware upgrades to consider as you build the streaming rig of your dreams!"
---
"However, there's a magic that happens when you bring multiple people together face-to-face, or at least voice-to-voice. As if making a regular stream wasn't hard enough, it's even more difficult to put multiple people from different places in the same window."
---
Webcam over gameplay?
Or webcam to the side?
---

"…captioning in any form has been something I've wanted to roll back into my video offerings. As I've gotten more comfortable as a streamer, I've come to realize that my ability to communicate with viewers is the single-most valuable thing I have to offer. Having captions on everything I do would better showcase what I do best for everyone.
I may have stumbled on an answer."
---
"Part of taking streaming seriously is ensuring that everything you see adds to the overall experience. Snorlax is cute, but I'm no longer content with using an empty wall and an oddly-placed divider curtain as my backdrop. Recently, I finally decided to spruce the place up a bit."
---
"As someone who doesn't really play mobile games, the thought of using my phone as part of my streaming arsenal didn't really cross my mind. However, after watching Alpha Gaming's video about the Elgato Screen Link, I may have to reconsider."
---
"I thought it would be fun to discuss how I use this thing and the ways it's made my life better. Maybe it'll inspire you to step your Stream Deck game up. Or maybe you'll have tips to help me improve!"
---
My personal highlight at ConBravo 2019 was being able to sit in on the Livestreaming 101 panel with The 8-Bit Drummer, Chatia, Family Jules, and Rabbid Luigi! They provided us with some amazing info on how to take our streams to the next level and we truly appreciate it! For those who couldn't make it, I captured a bunch of it on video! Hope you enjoy!
---
"As someone who isn't going to wow most viewers with his top-tier gameplay or handsome looks (lol), what I have to say is the most valuable thing I have to offer. Of late, I've taken steps to try and have more to talk about. Maybe some of these conversation starters can help you keep your stream engaging for all involved!"
---
"Though I'm far removed from the radio industry nowadays, many of the skills have proven useful outside of the industry. Having trained to speak on the air has gone a long way towards being able to communicate better as a human being. These days, it's helped give me a sense of direction for how to approach my on-camera presence when I'm streaming."
---
"I am but one game streamer, so I can't speak for everyone. However, speaking in the broadest of senses, I feel much of the streaming community focus heavily on the benefits of reaching the end goal rather than the joy that comes from the process."
---
"It's neat that the technology exists for us to connect in this way. Not everyone is going to want to partake, but it could be beneficial for all involved. As a streamer, how often do you play games with viewers? As a viewer, how much do you value the experience of playing with the streamer?"
---
Thanks again Hundstrasse and Later Levels for organizing this event! It's been great to share my thoughts and experience on the topic. Also loved reading what everyone else had to say! We'll be back on Friday with another regularly-scheduled post about streaming or content creation!
---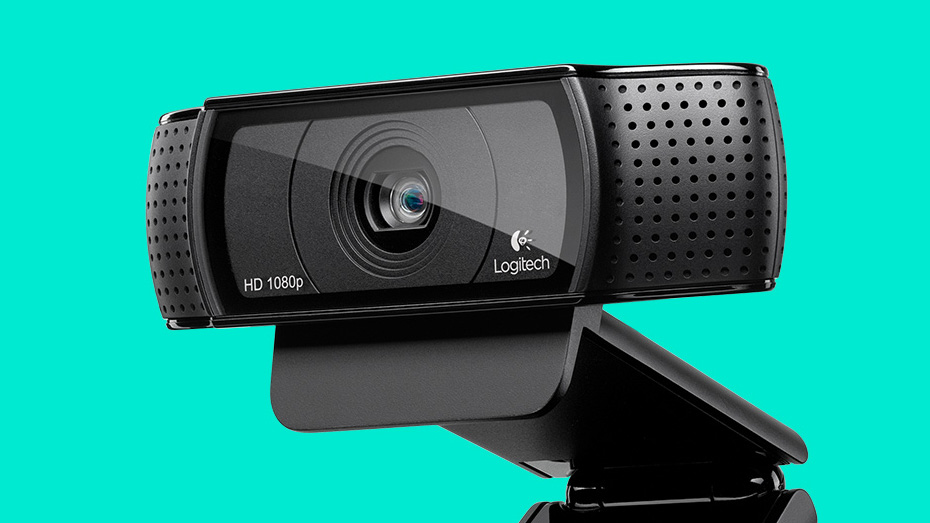 Buy the Logitech C920 Now From Amazon.com
[Purchasing through this Amazon affiliate link gives me a small commission without adding any extra cost or effort to you. Thanks for your support!]