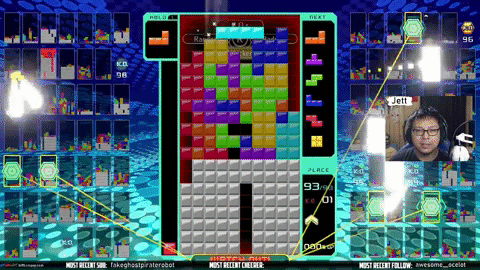 There are real advantages to only streaming one video game. Doing so makes it easier for you to attract and maintain an audience that loves that game. Ninja's fans love him as a skilled player and as an on-screen personality, but they also love Fortnite and can count on him streaming it daily. As much as I would love his money and at least some of his fame, I struggle to wrap my head around how and other single-game streamers keep their sanity playing only one game for that long.
Being a variety streamer can help you stay sane. Streaming games as they move in and out of my life is a more natural way for me to play games and the approach I've planned on taking from the start. However, I lose the stability that comes with streaming only one game. I even see this phenomenon with my own small stream, where certain viewers only tune in for Overwatch and others only drop by for Paper Mario. Can't blame people for wanting to watch games they like, versus sticking with me regardless of what game I'm playing.
In spite of my vow to not get monogamous with any one game, the thought of getting steady with Tetris 99 heats up every time I stream that game.